Denton Supercharger Ribbon Cutting
We were so pleased with the excellent turnout of forty Teslas (give or take), plus support from the City of Denton, Rayzor Ranch and Tesla Motors.
Much thanks to our honored guests for sharing their time and comments:
- Chris Watts, Mayor, Denton, Texas
- Phil Williams, General Manager, Denton Municipal Electric
- Lori Clark, Principal Air Quality Planner, North Central Texas Council of Governments
- Udeme Umana, Tesla Motors
NBC 5's Brian Scott came to cover the event and this segment aired Saturday, January 30 at 6pm
Our own video of the event, thanks to Insolation Station, with all of the speeches, all of the cars and the requisite quadcopter footage required to capture so many cars!
And press coverage from Greensource DFW!
You didn't hear any engines revving at the latest big auto gathering in Denton. That's because it was a Tesla event, and Teslas, as even we who don't drive one know, are silent, awe-inspiring vehicles from the future. They're mean green machines. It was only natural that about two dozen of them converged on the city of mean green UNT Jan. 30 to inaugurate the first Tesla Supercharger installed in North Texas.
AtlasObscura did an enjoyable article on the "secret growth" of the Tesla Supercharging network. Our Denton Ribbon Cutting was featured!
For Tesla owners in Texas, this parking lot had become a key destination, a launching point that would allow them to make it from their current, Texas-centric network of Superchargers to the more extensive system that's spreading quickly across the country.

Not that long ago, when a new Supercharger station opened up, Tesla Motors would hold these ribbon-cutting ceremonies. But the North Texas group had organized this one themselves; Supercharger stations are opening up at such a fast pace that the company can't fête them all. For Tesla owners, though, a new one is still a cause for celebration, because each station can represent a major shift in how they can use their cars—by charging the battery in 20-30 minutes, these stations made it possible for electric vehicle owners to travel further and faster than they ever could before..
Also, let's not forget our unofficial opening / dry run back in November!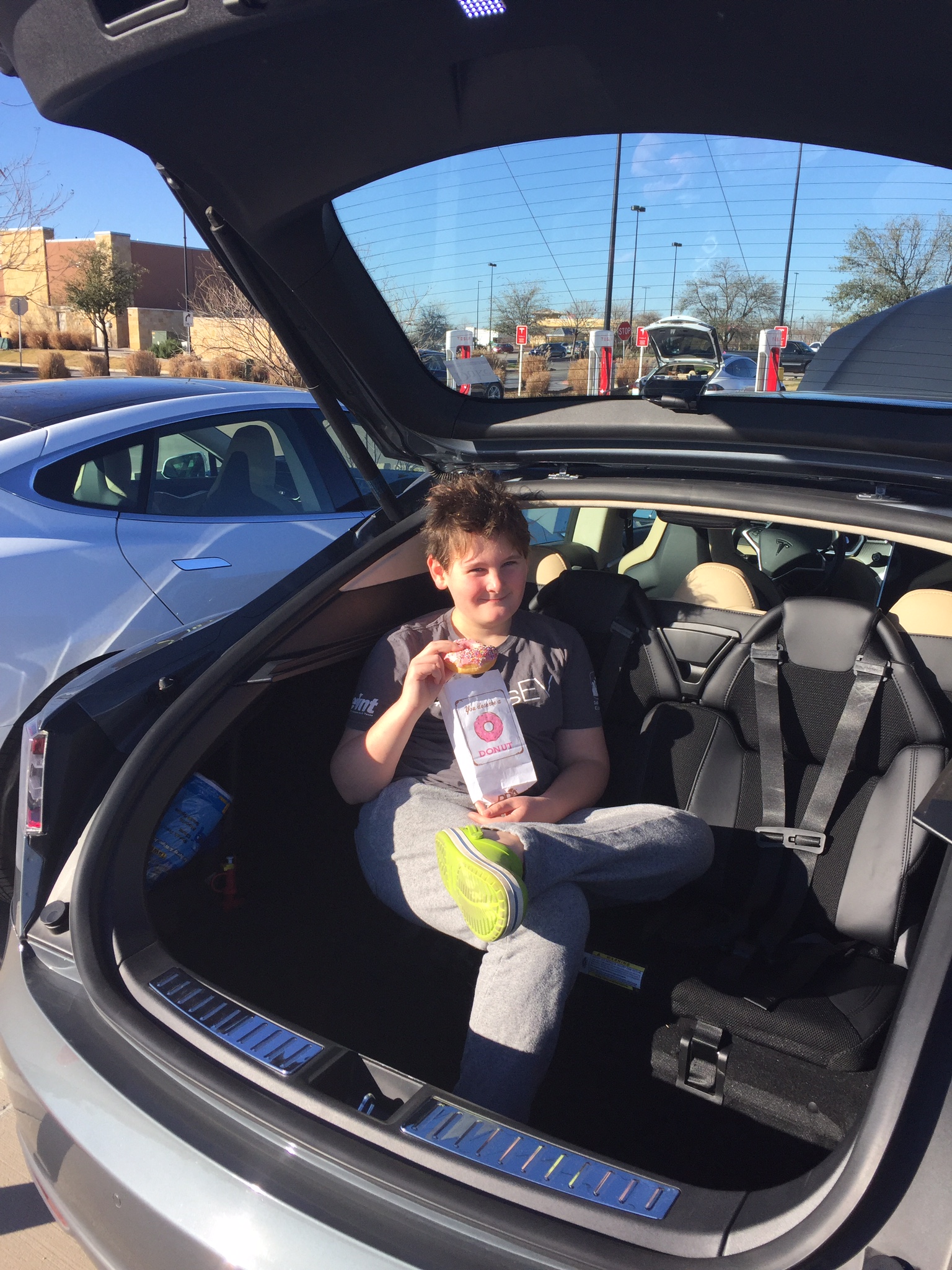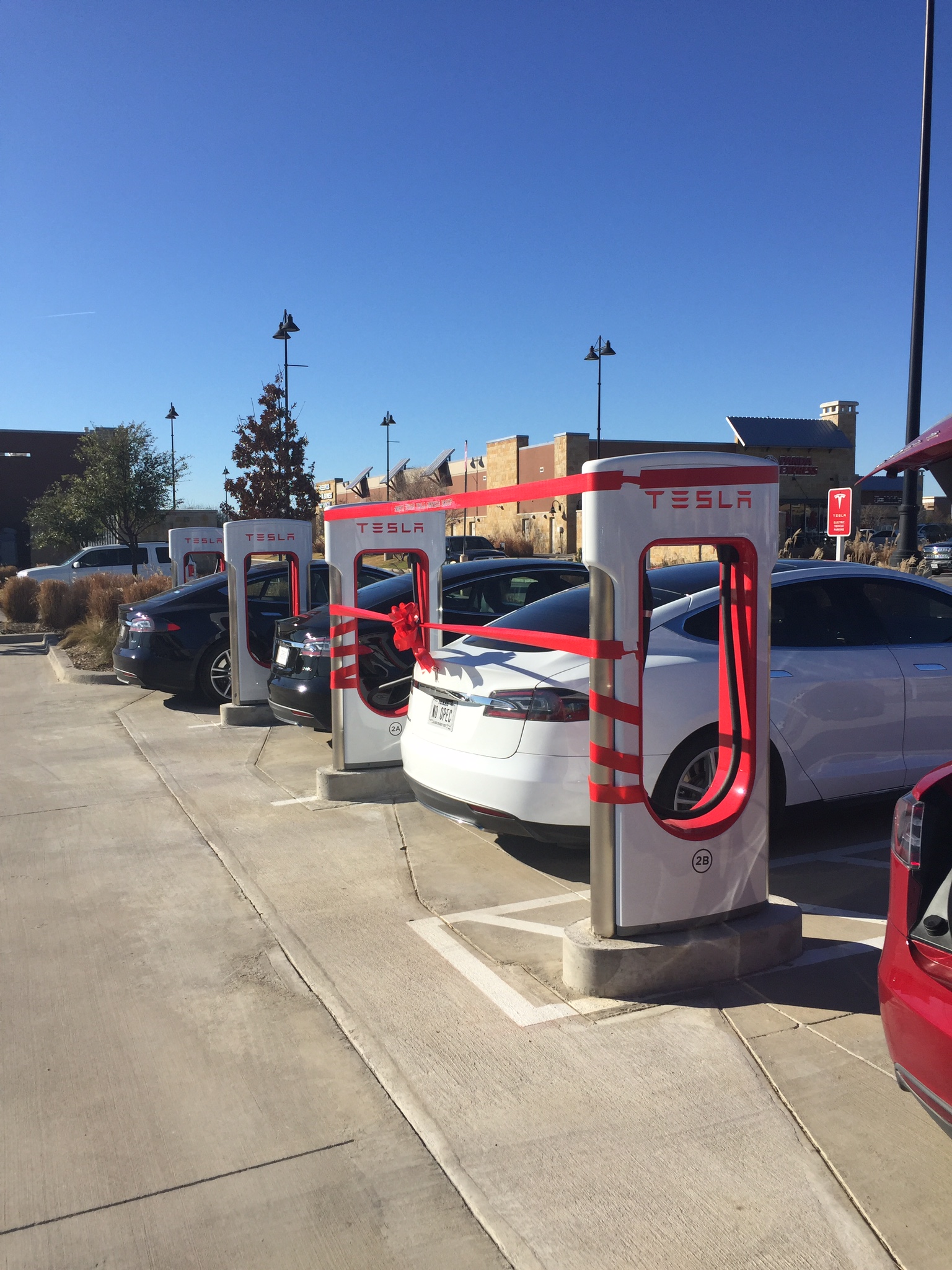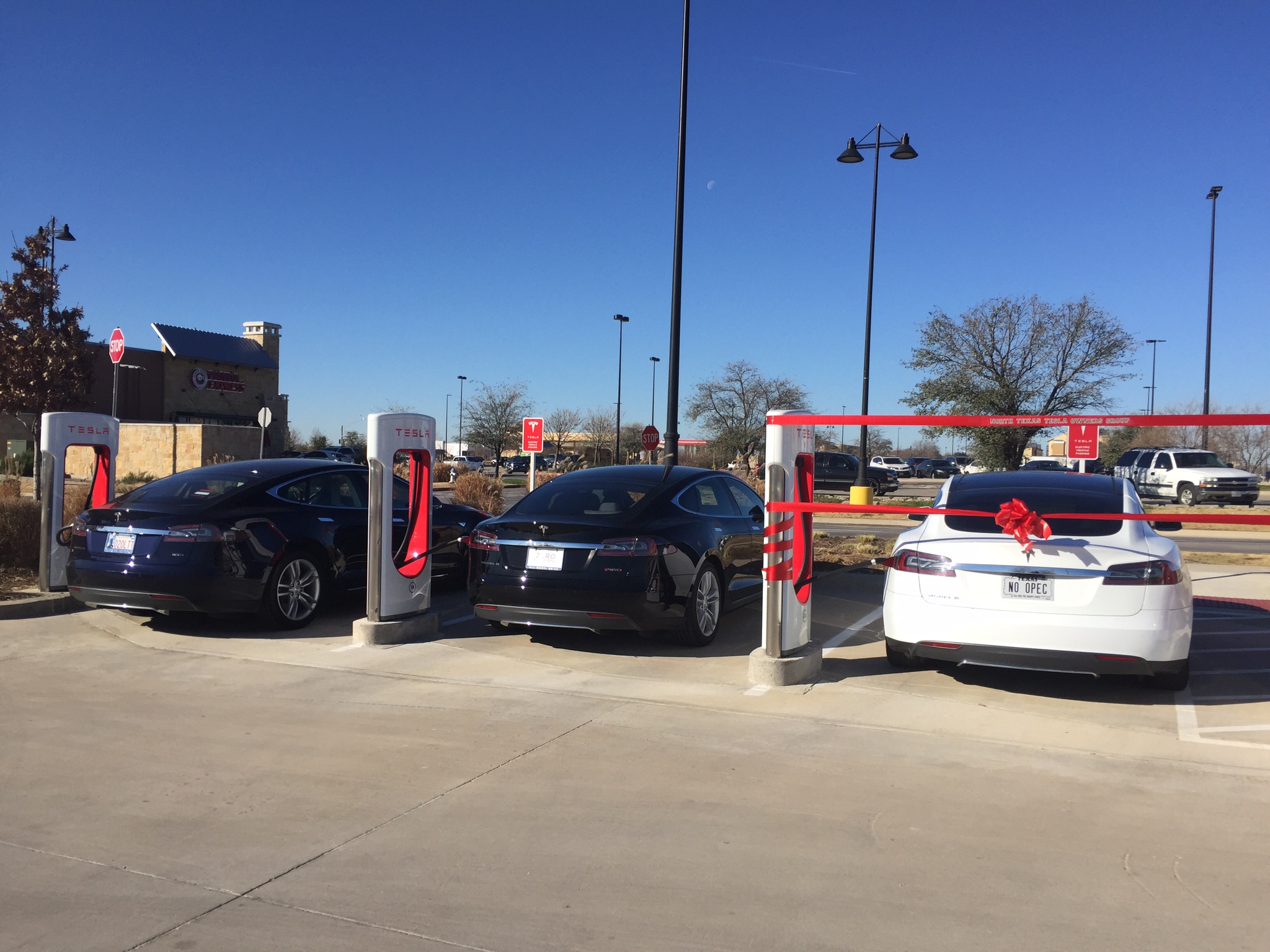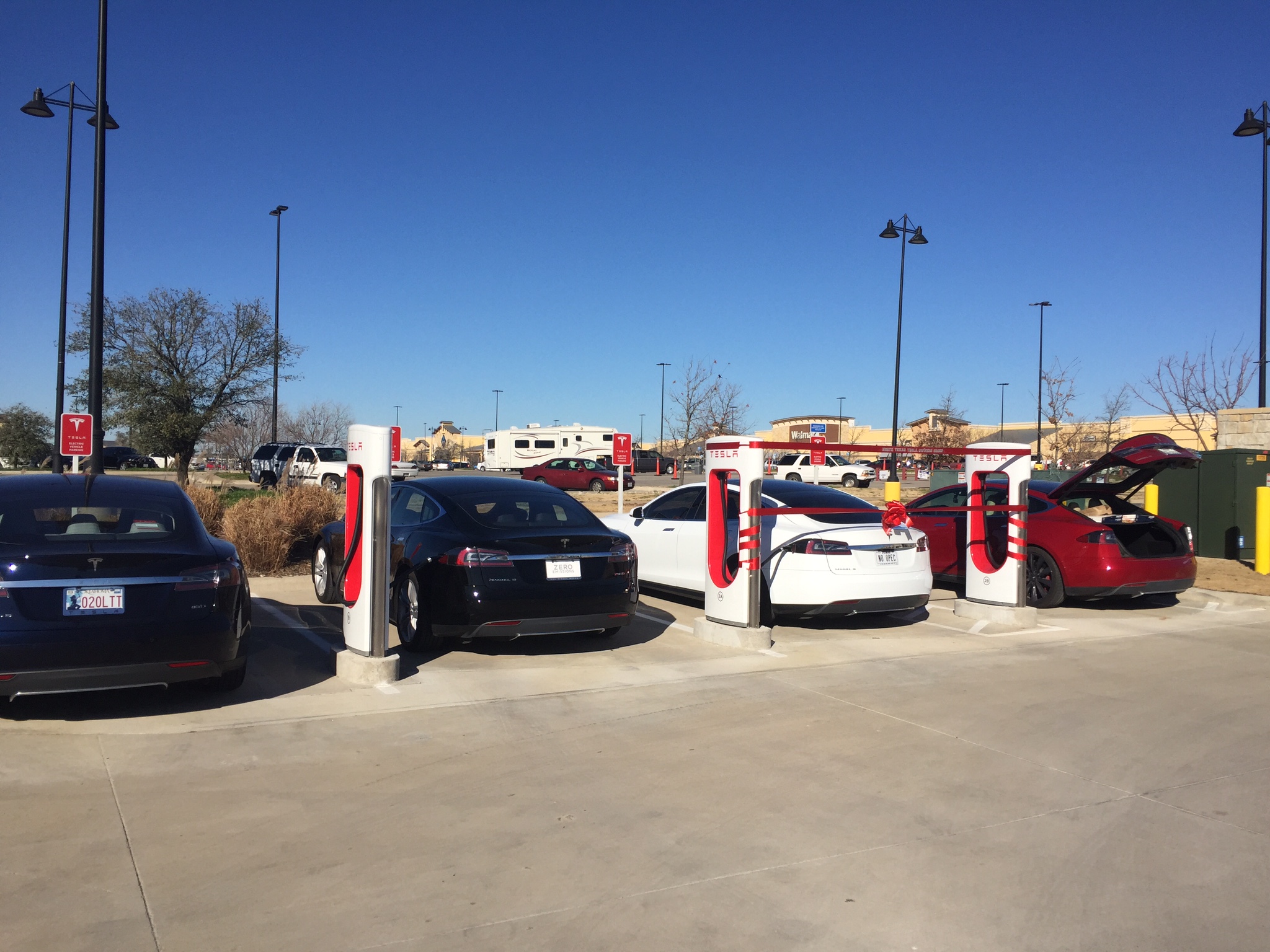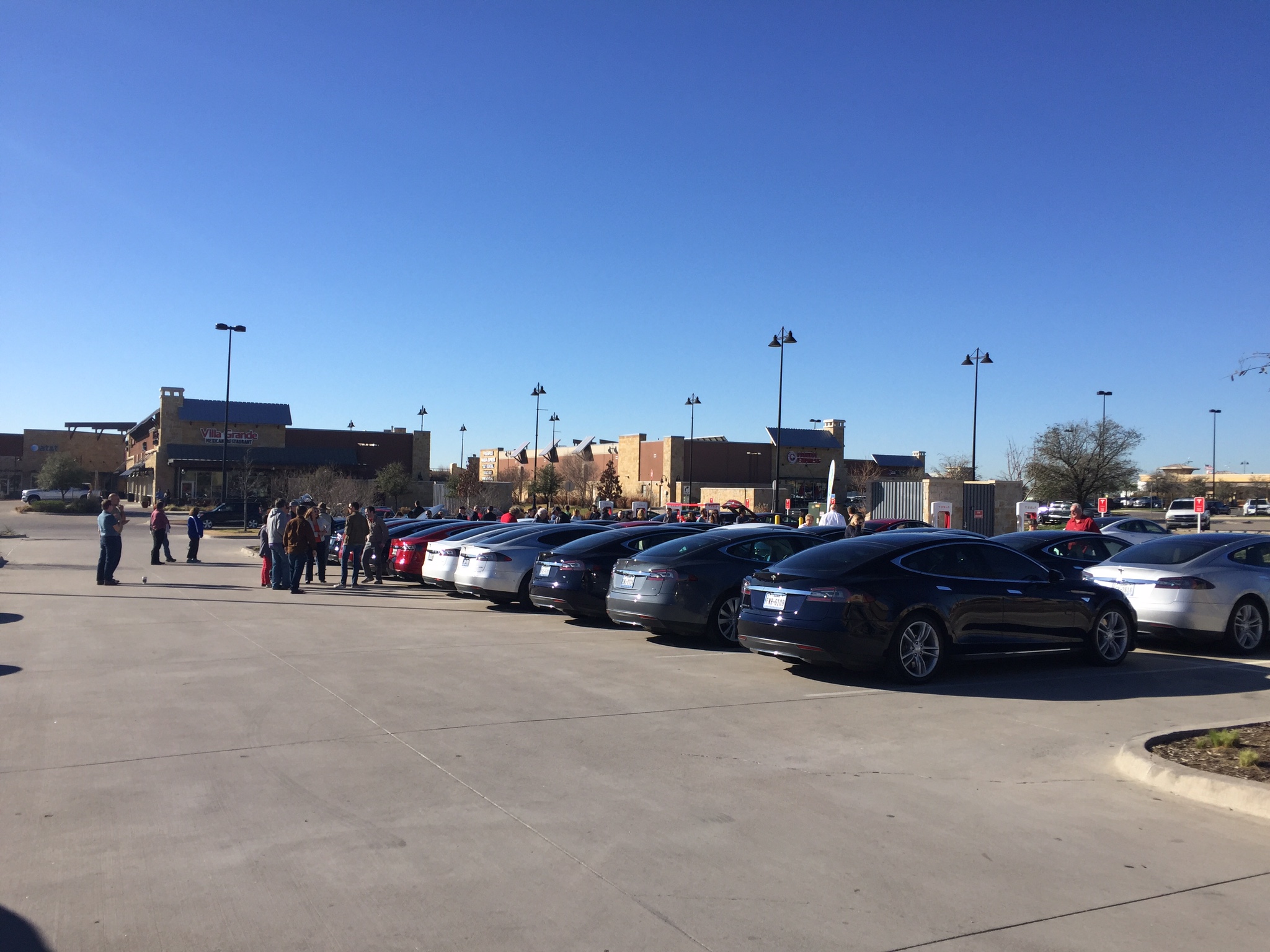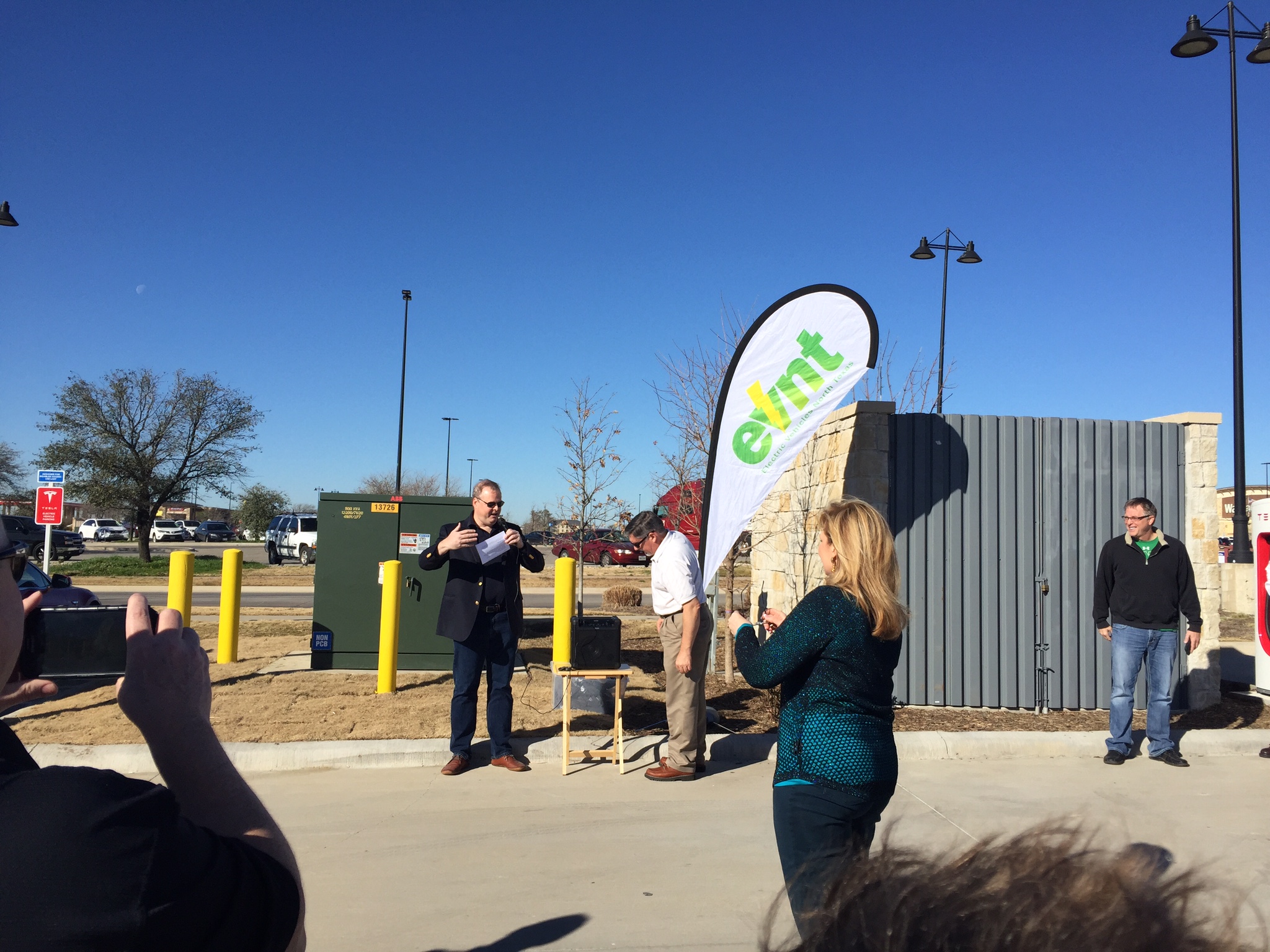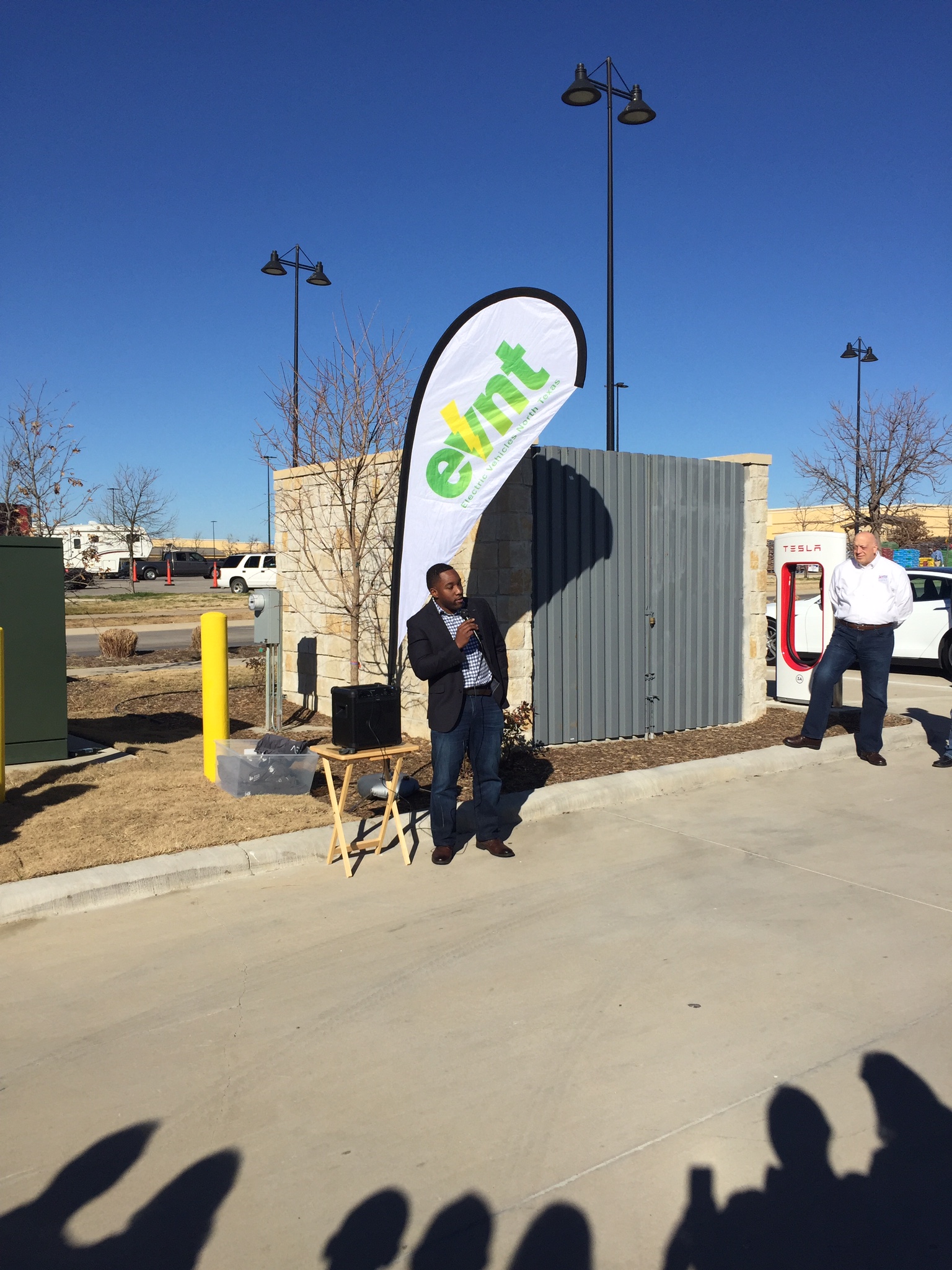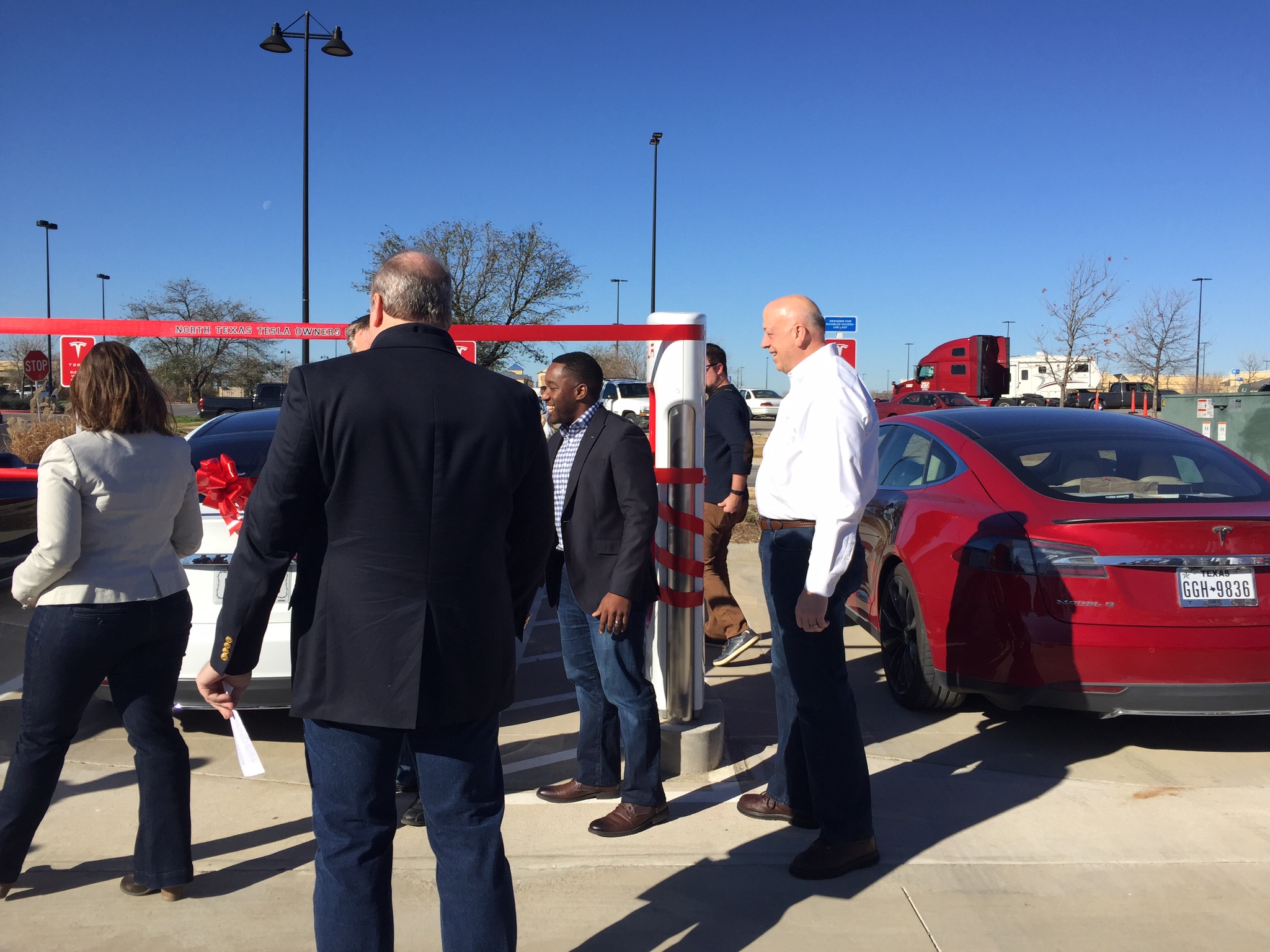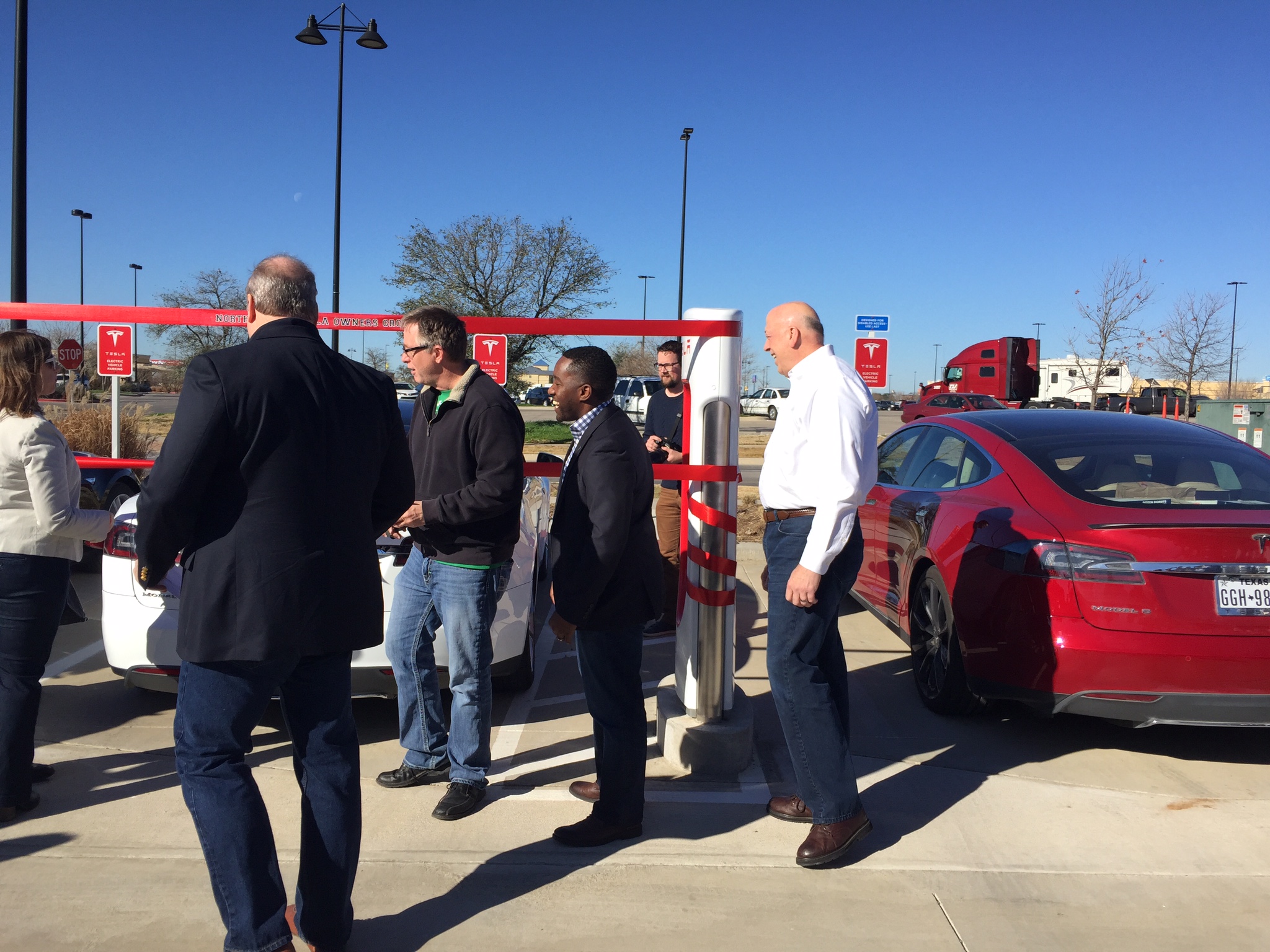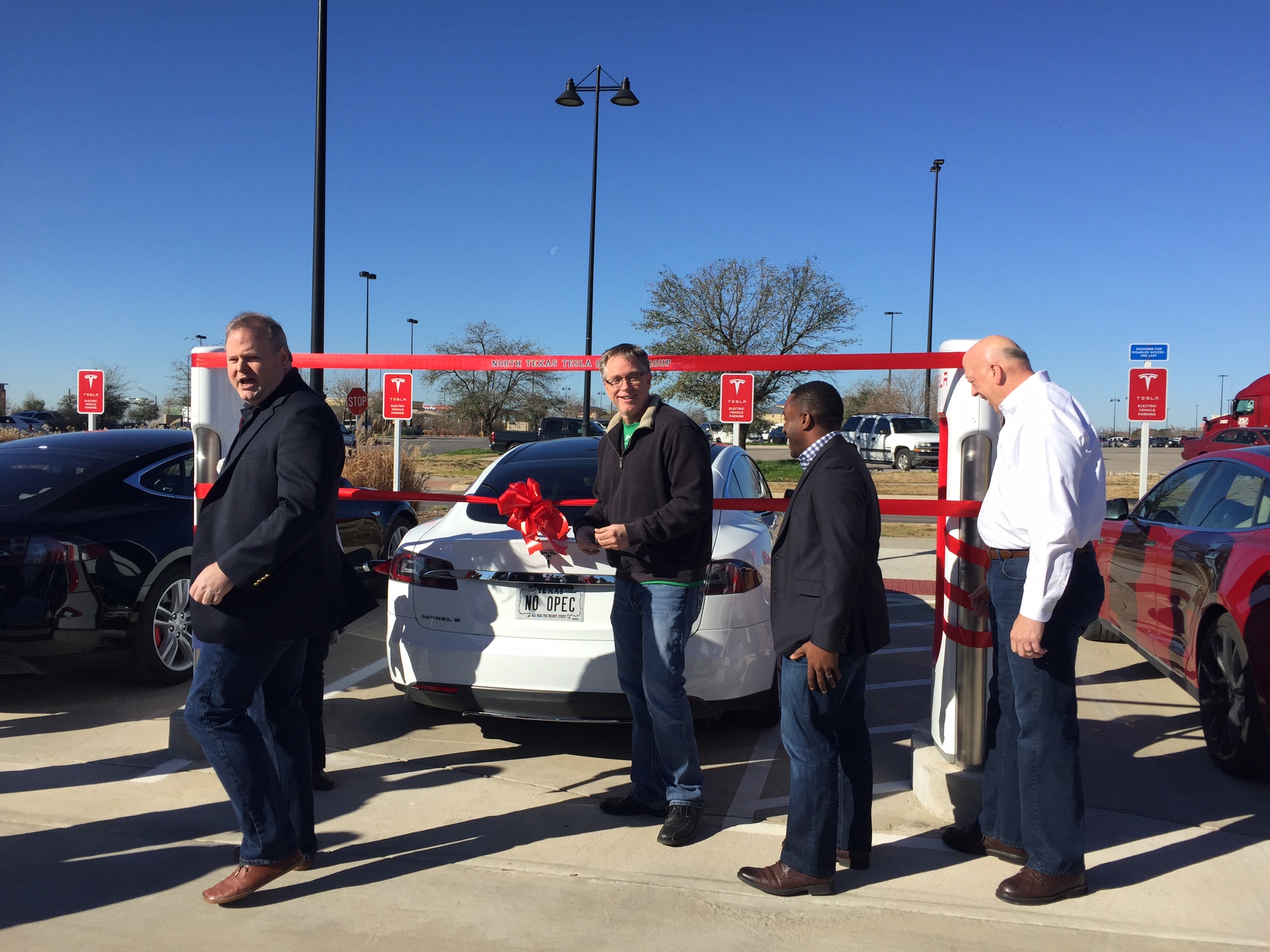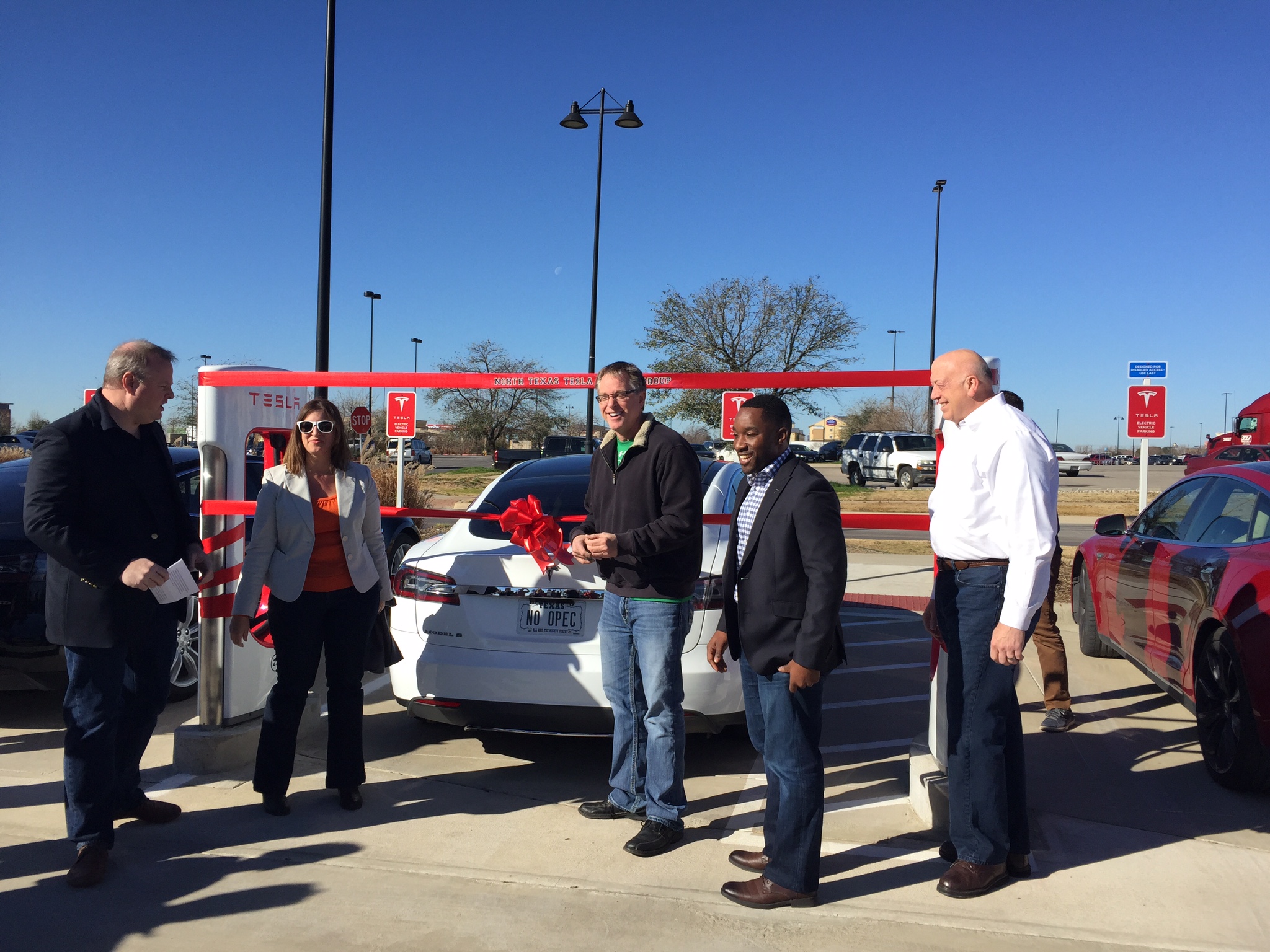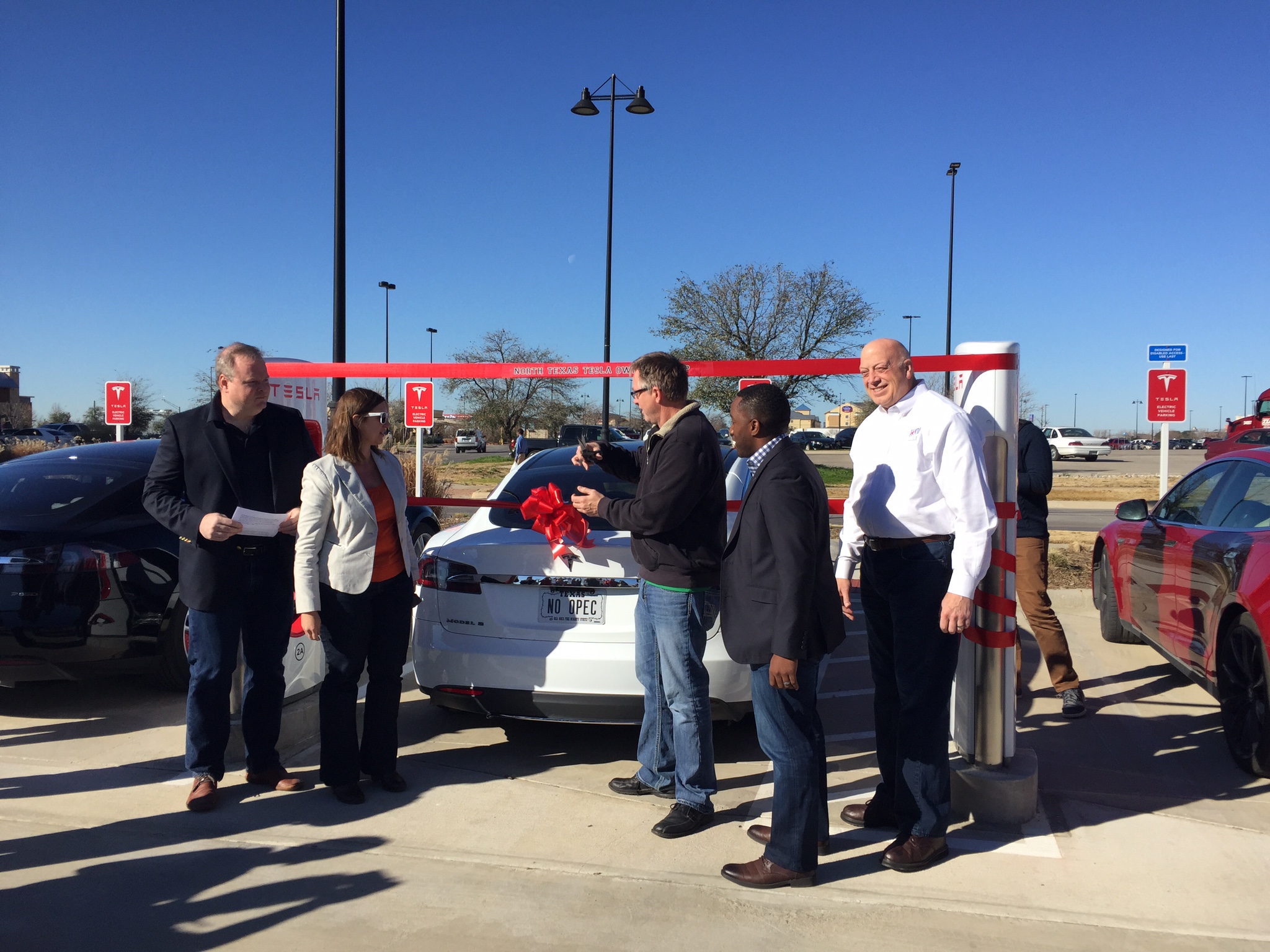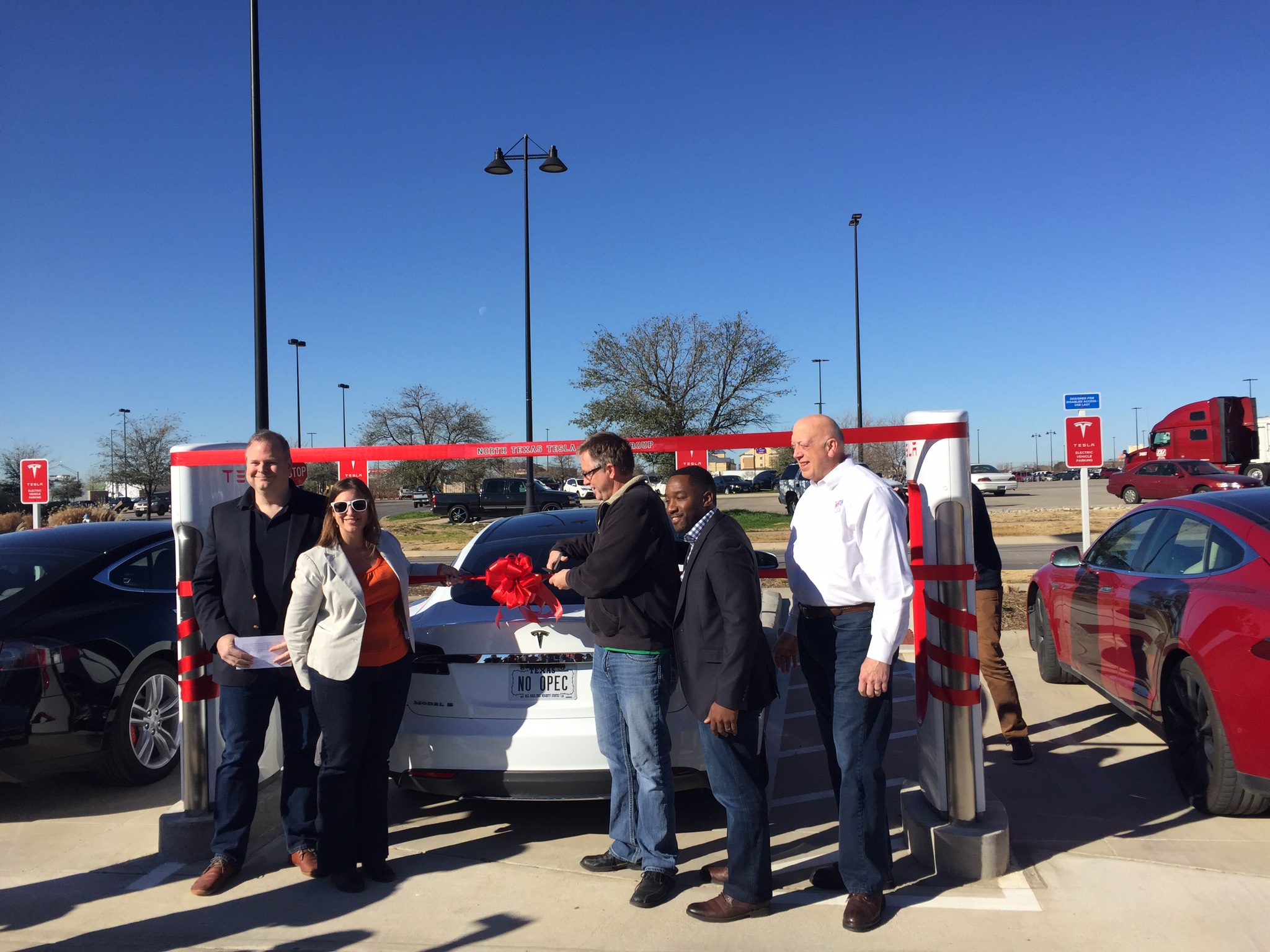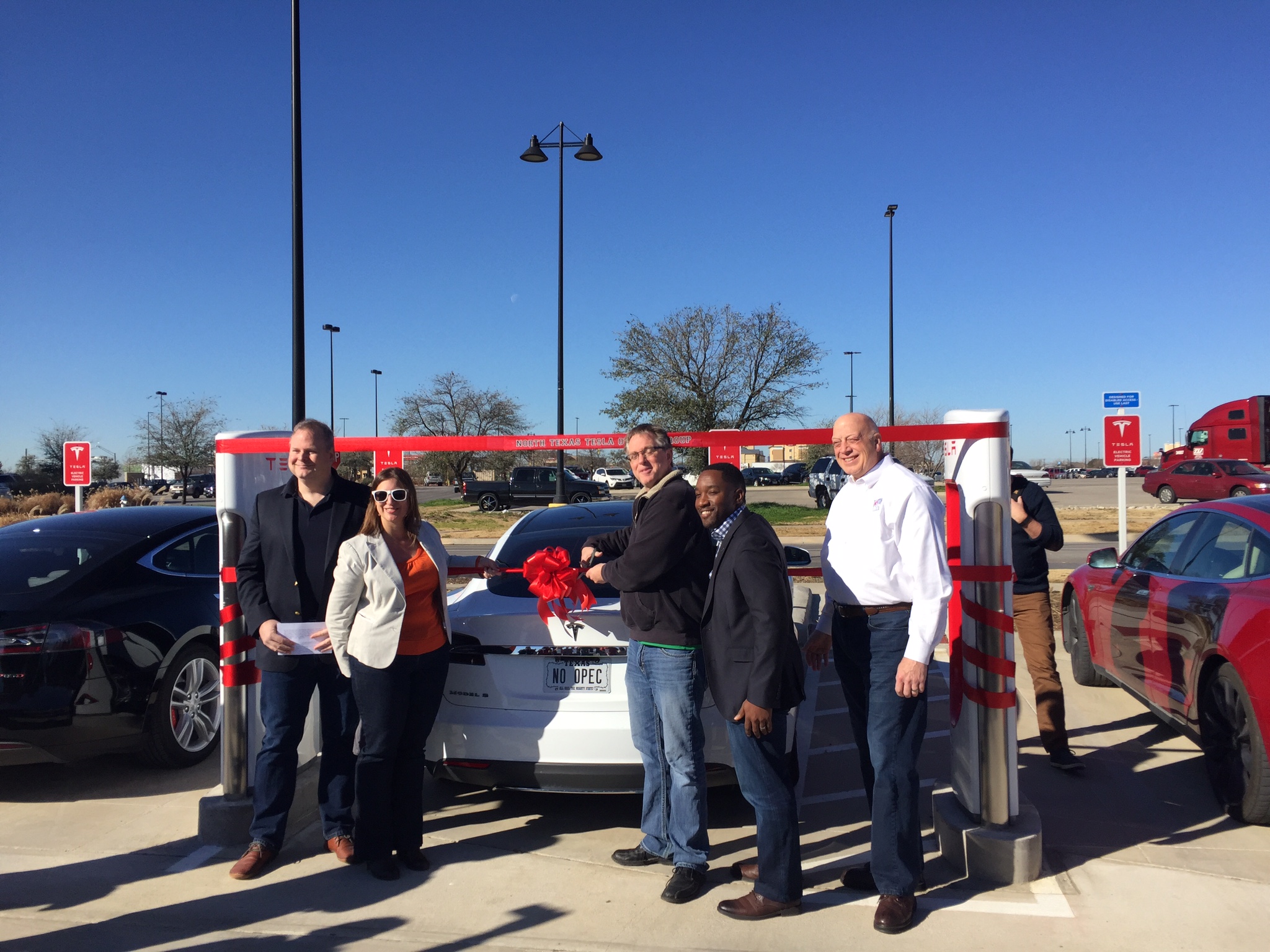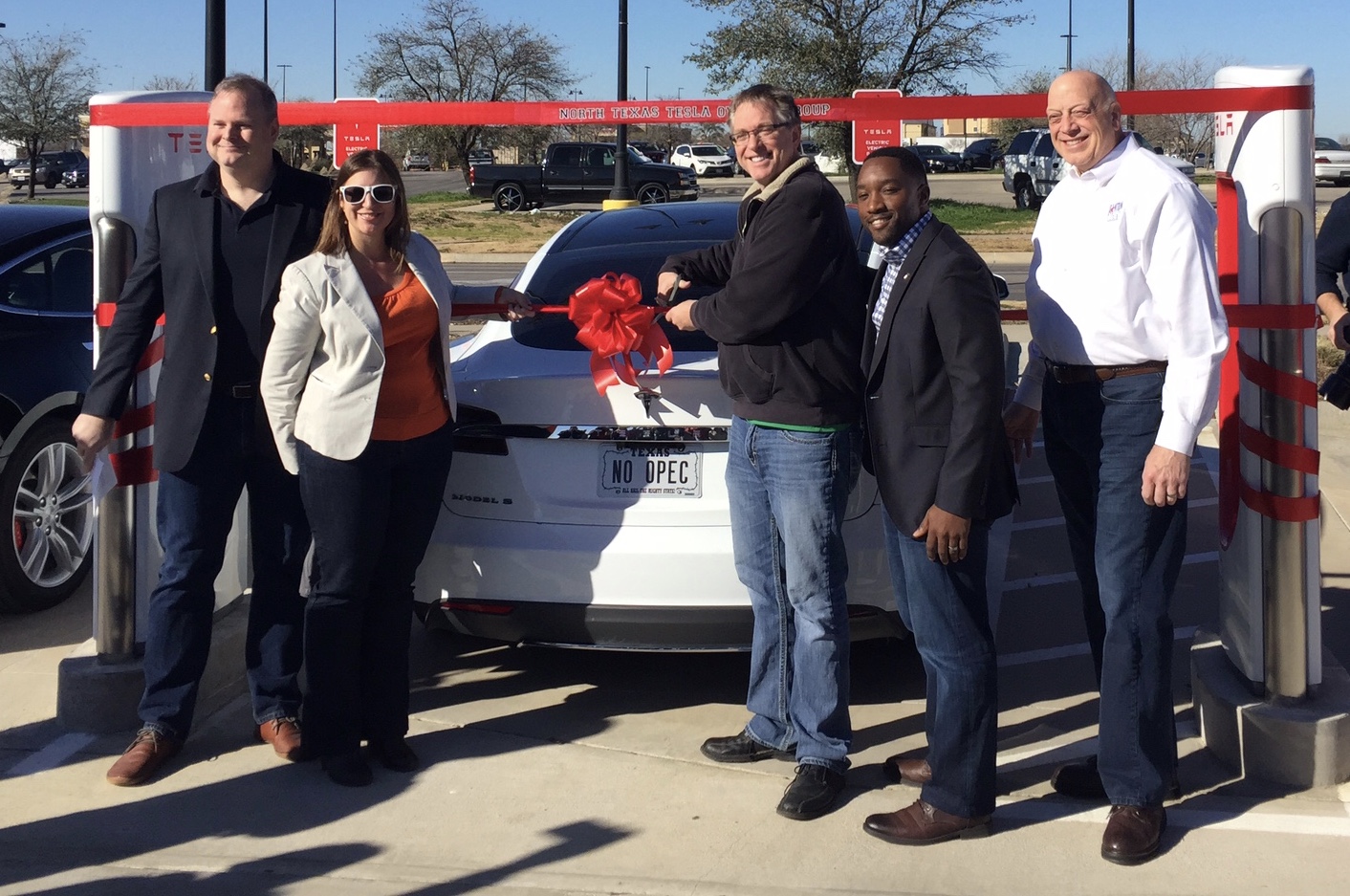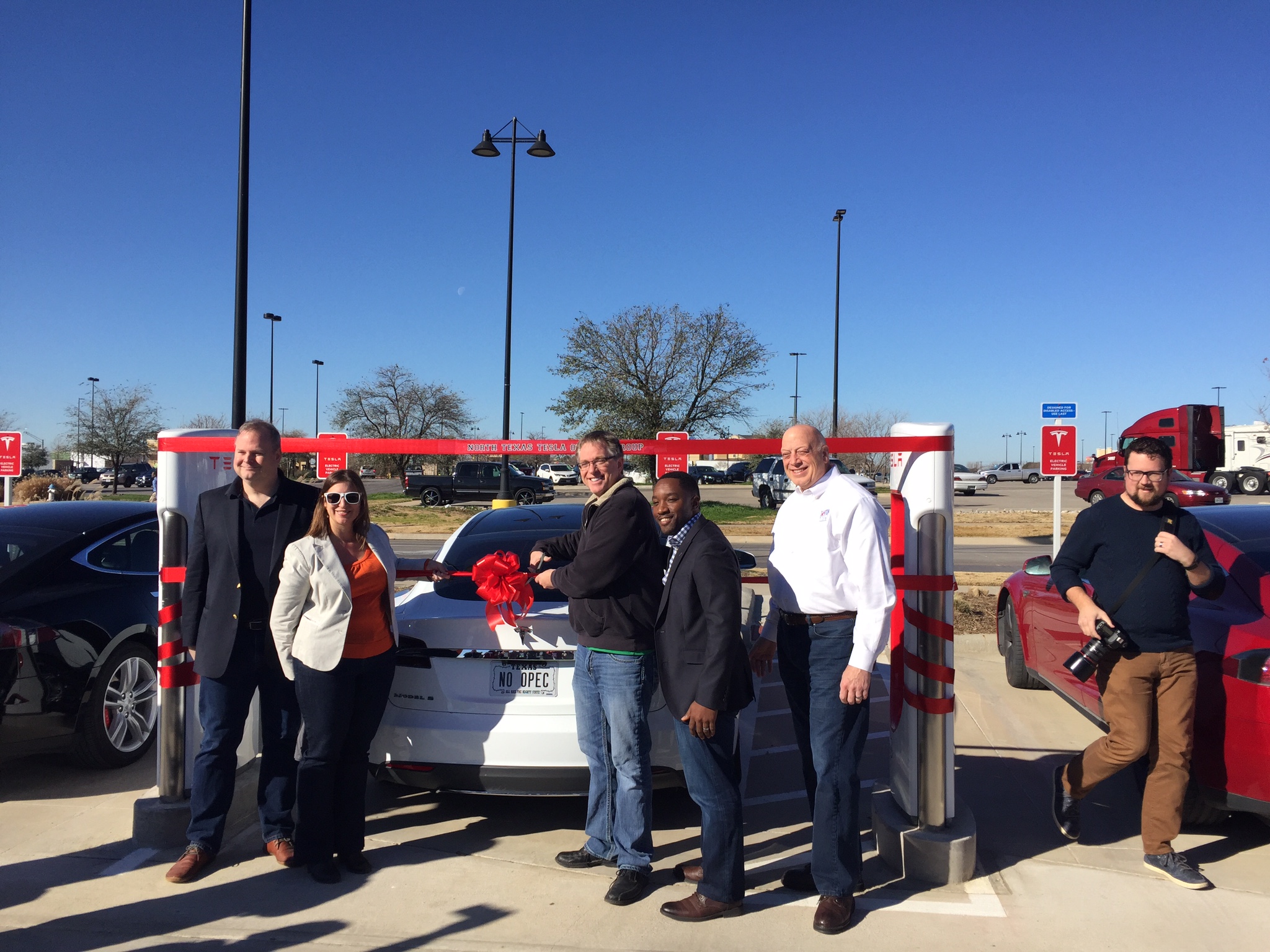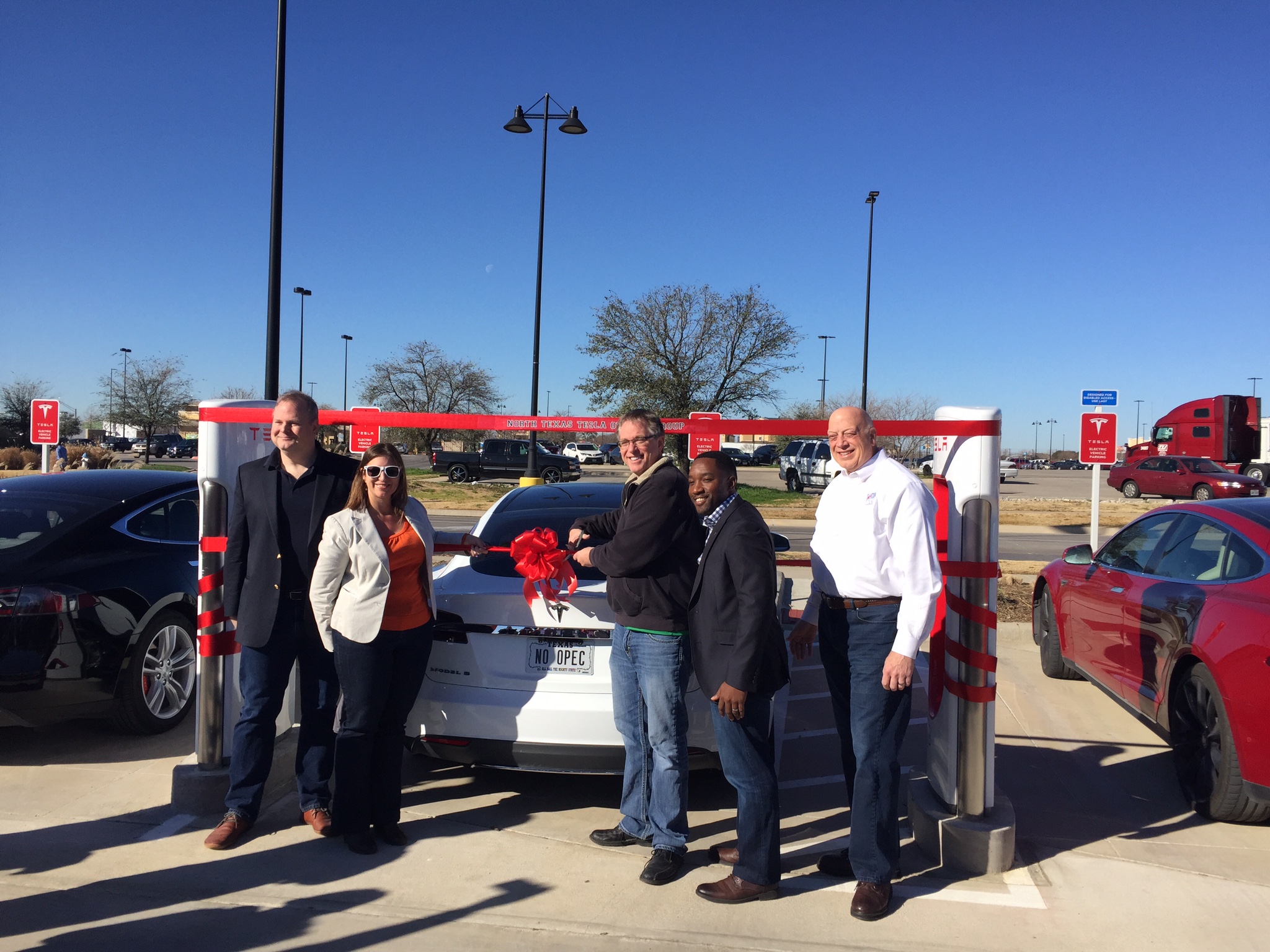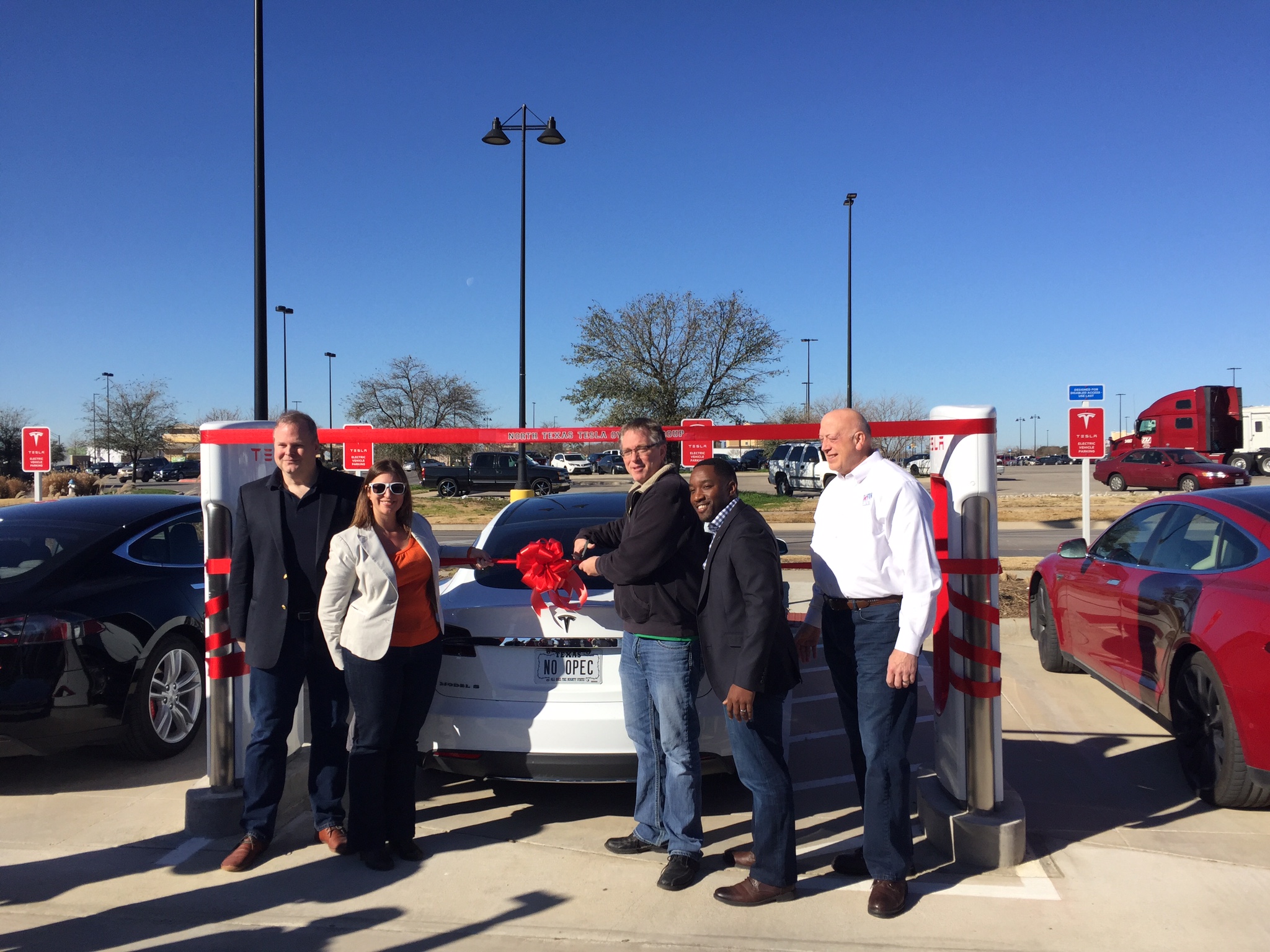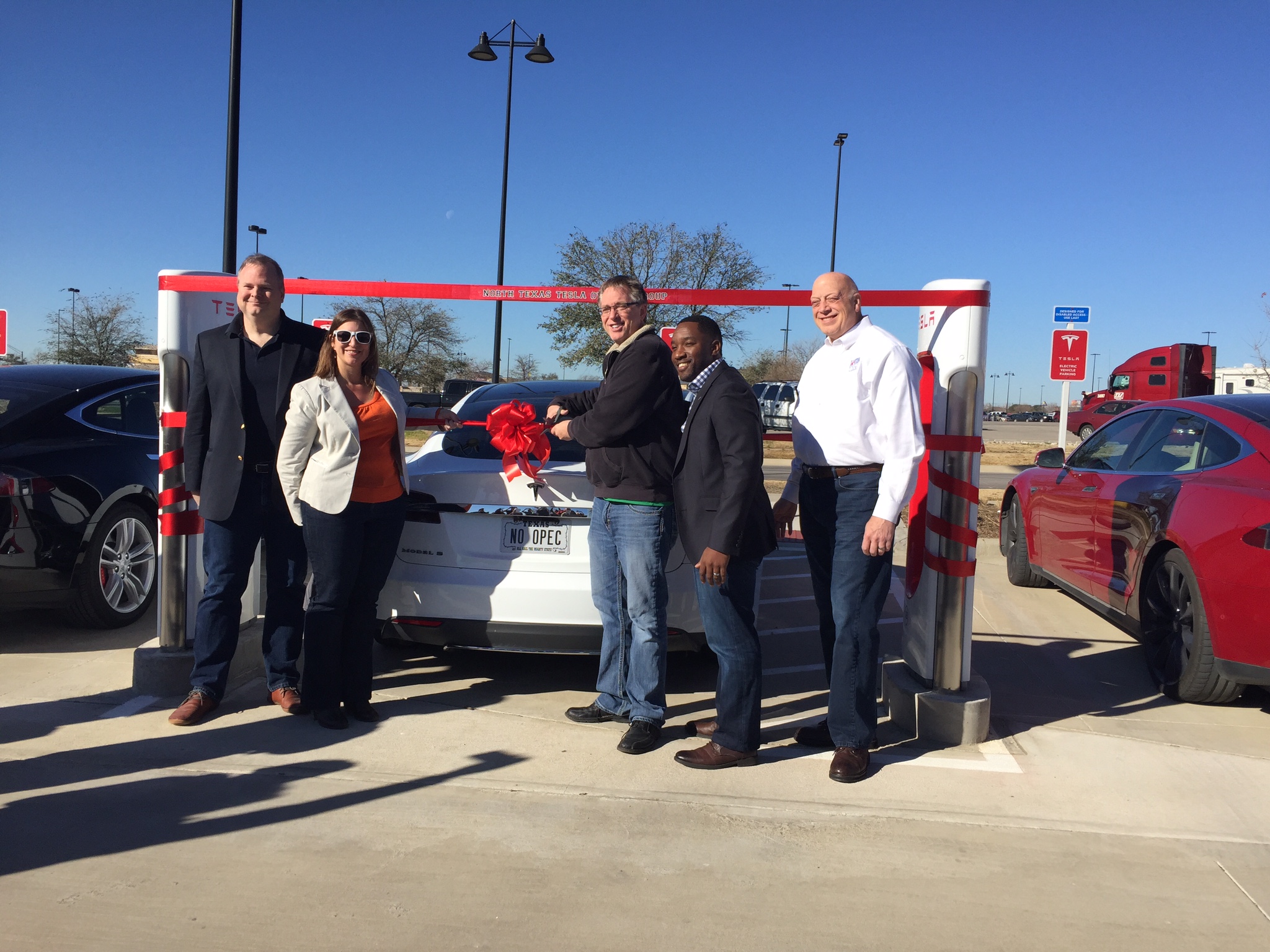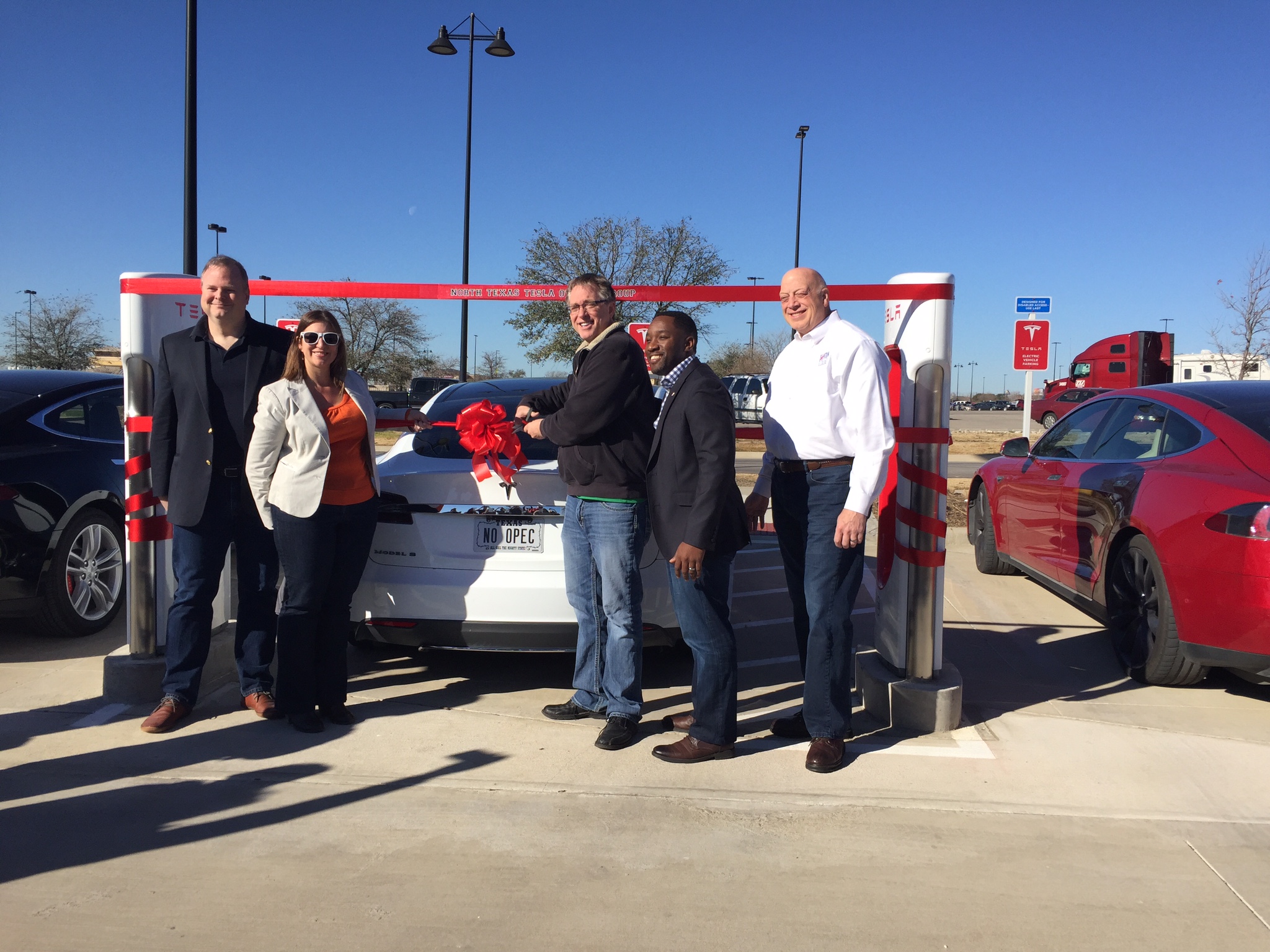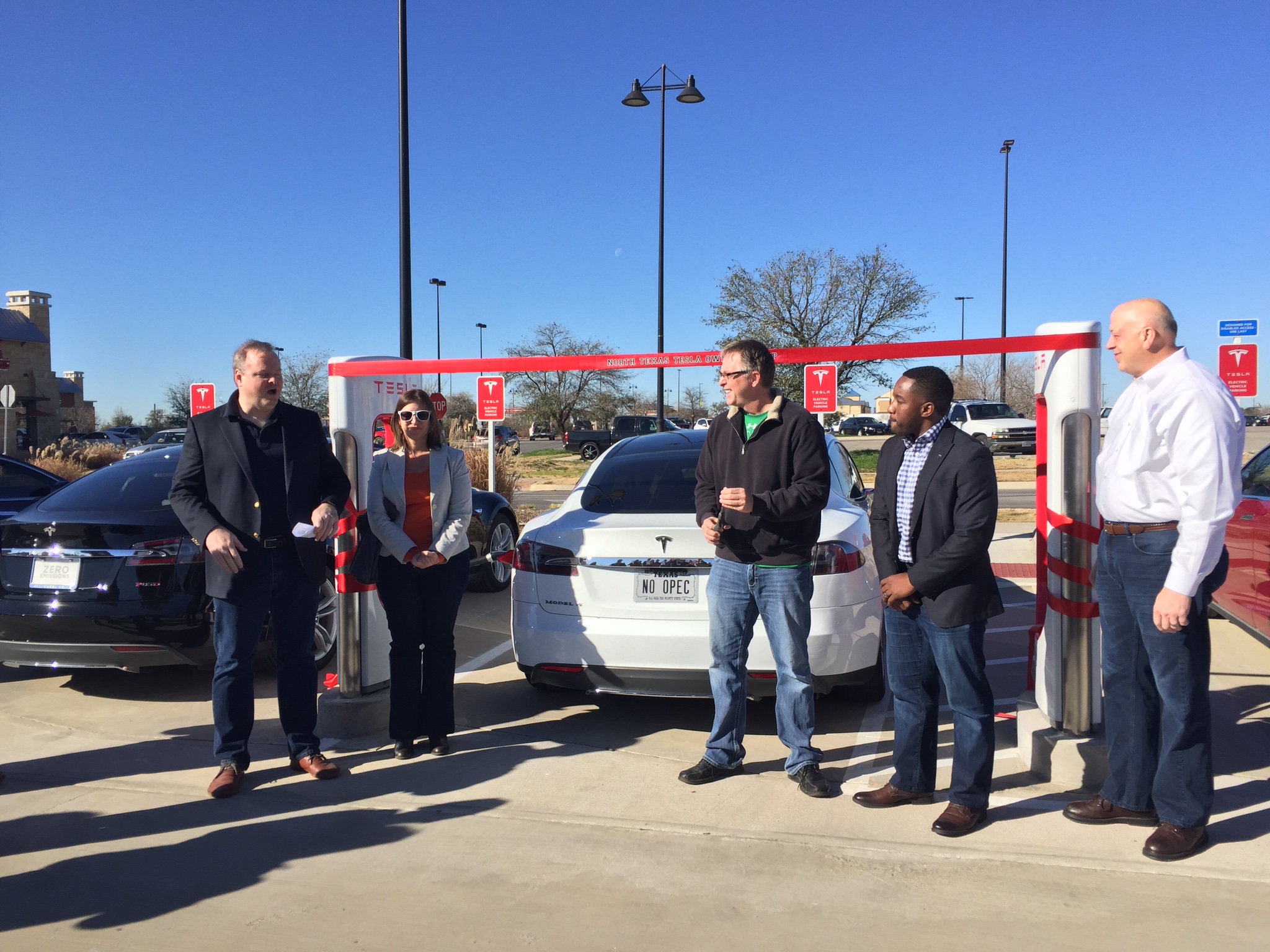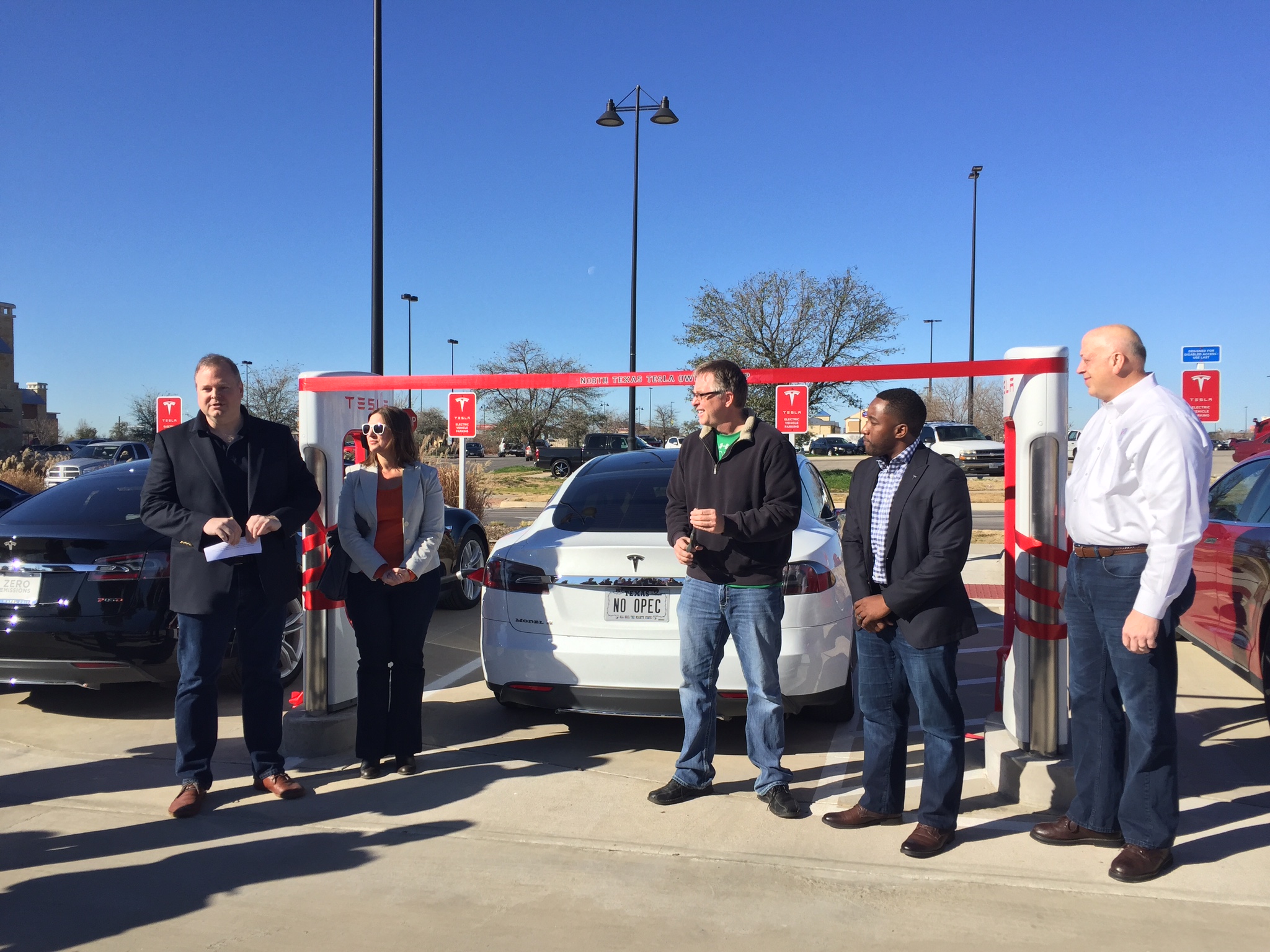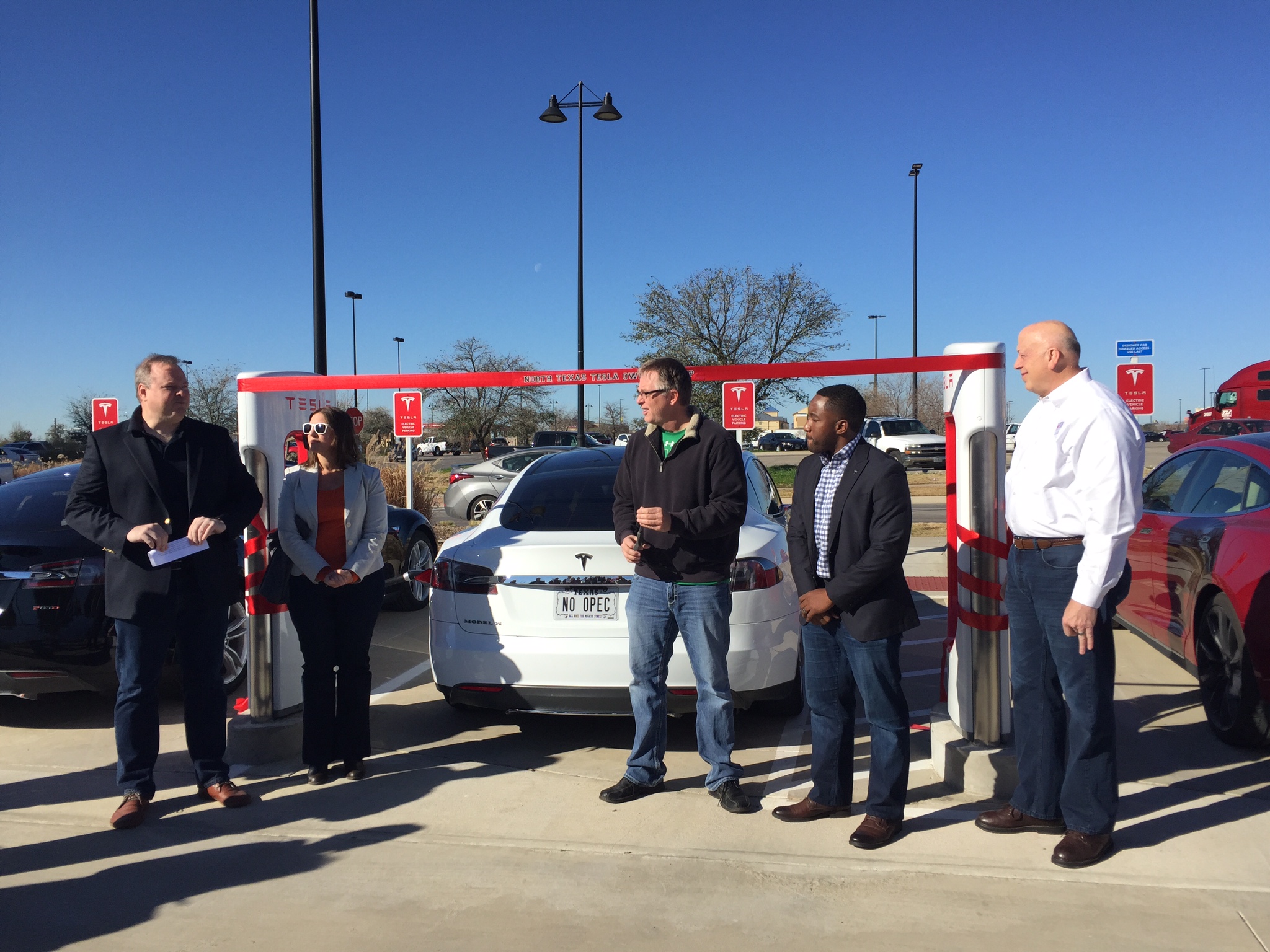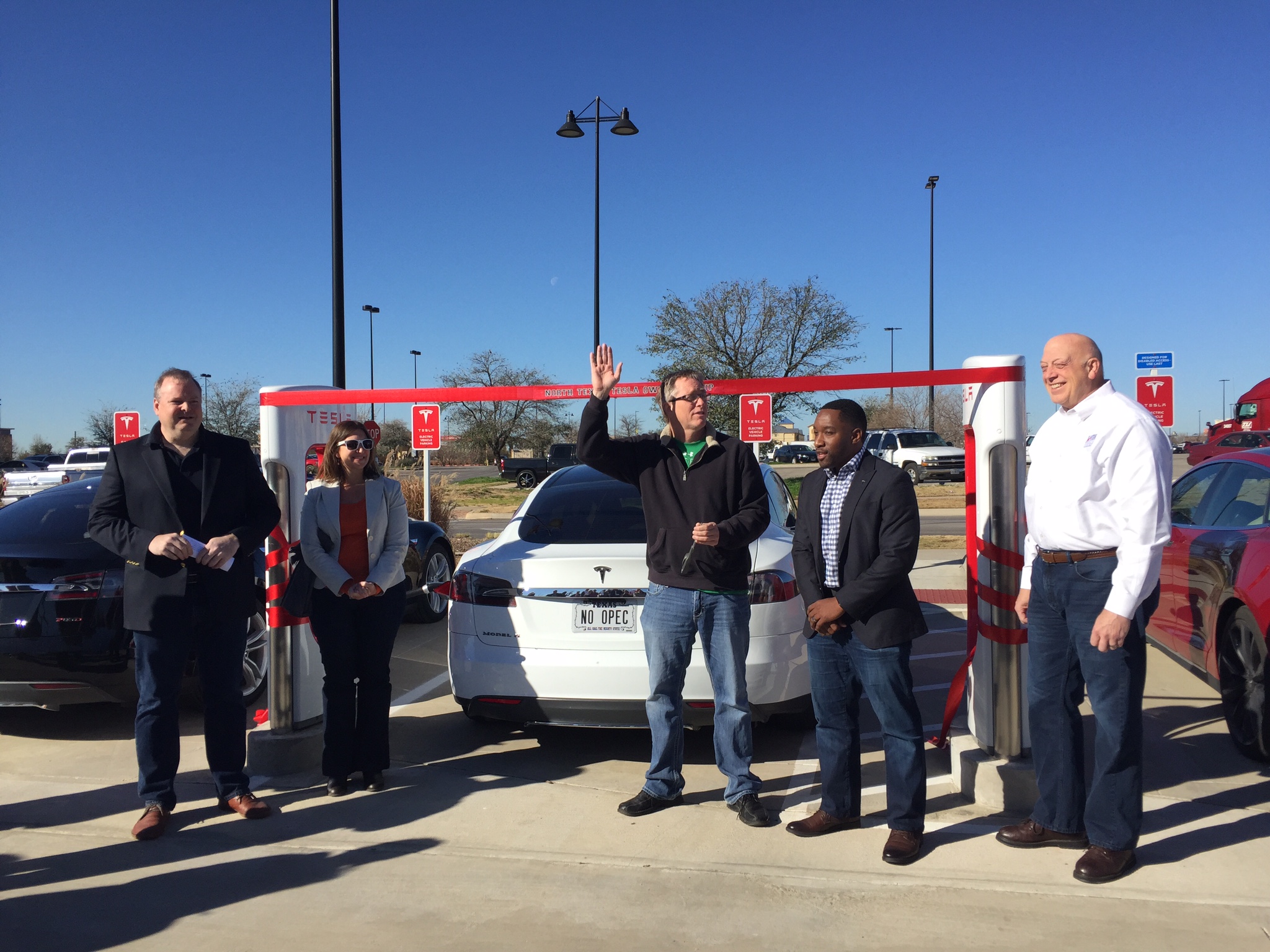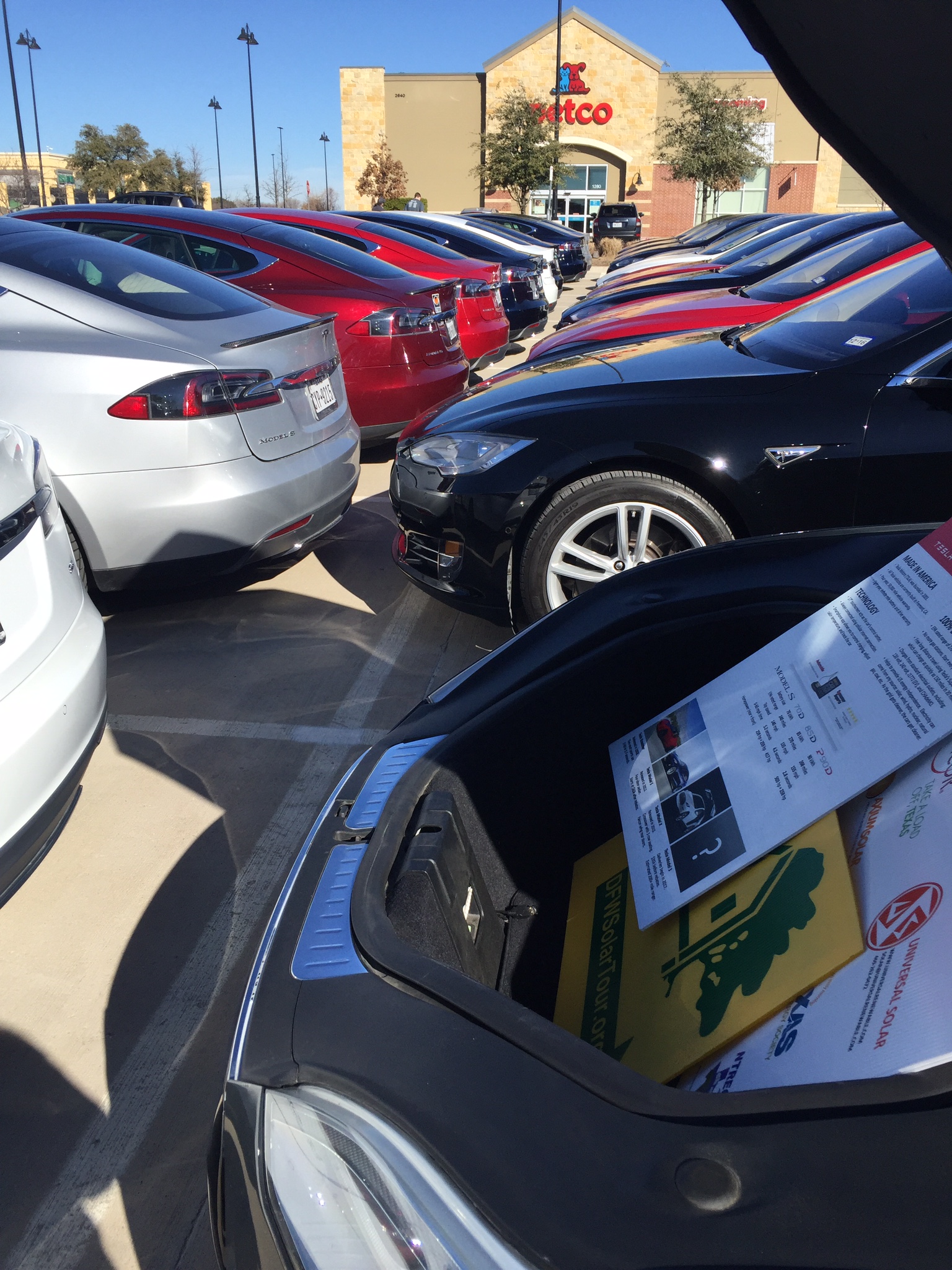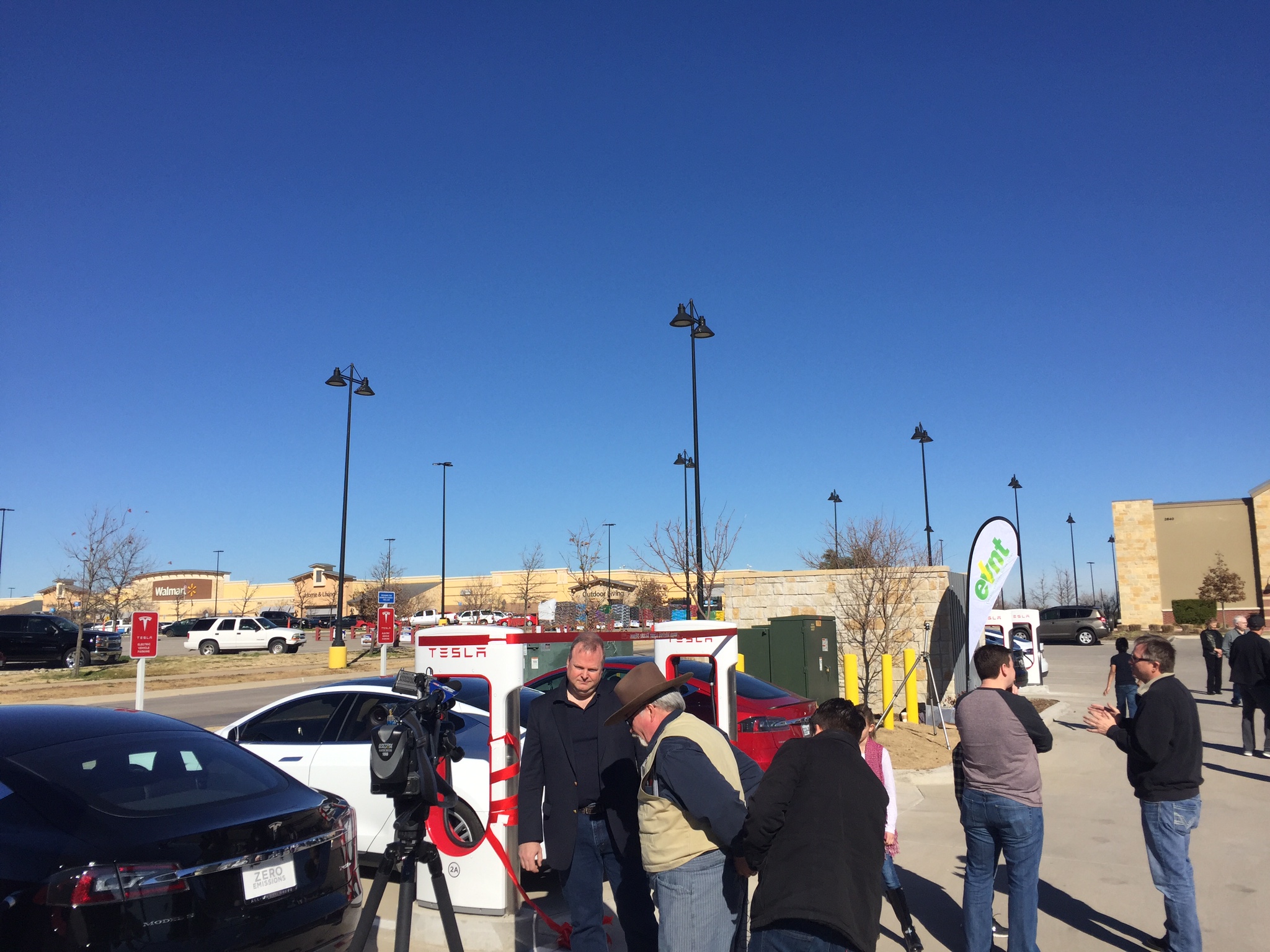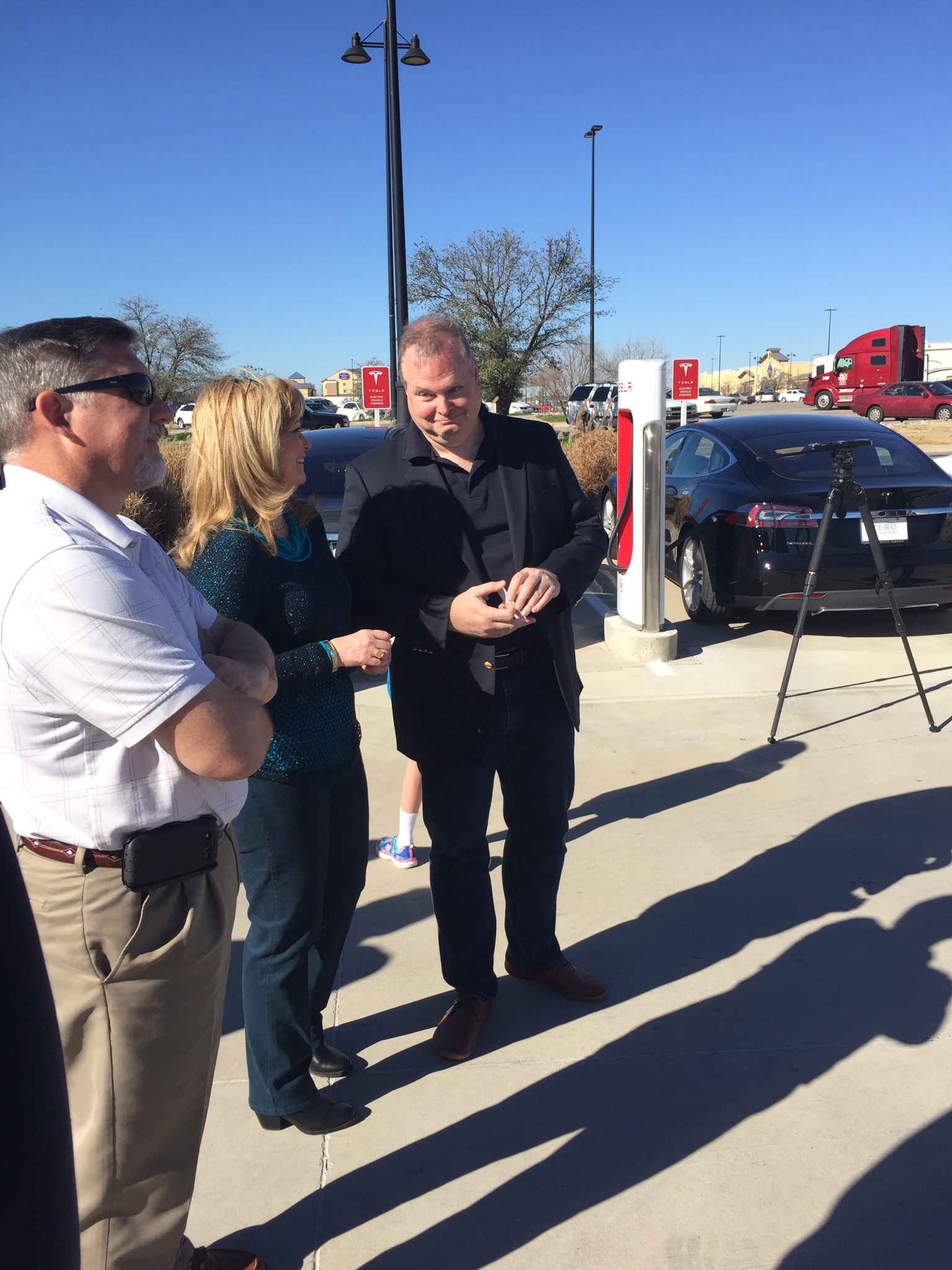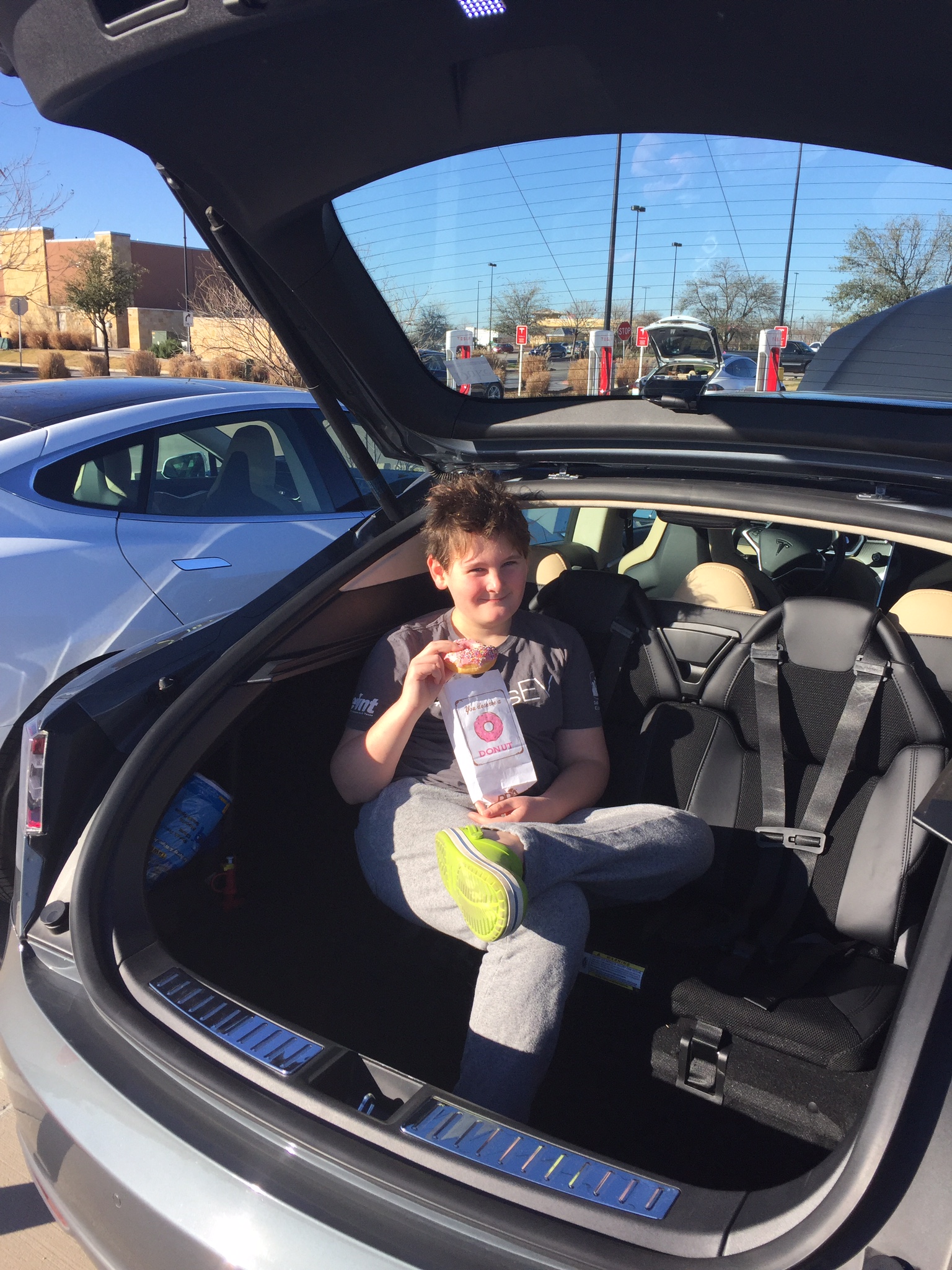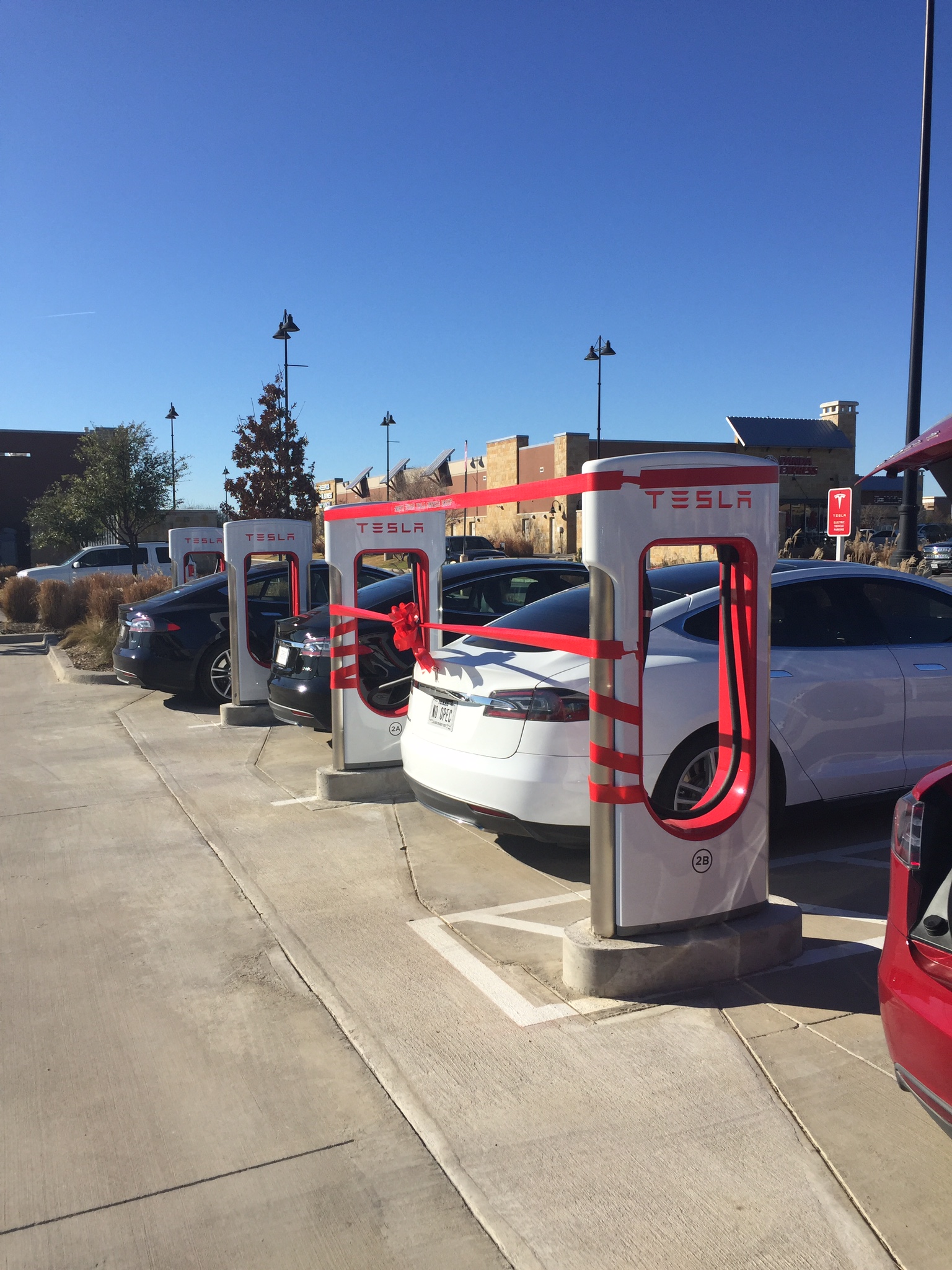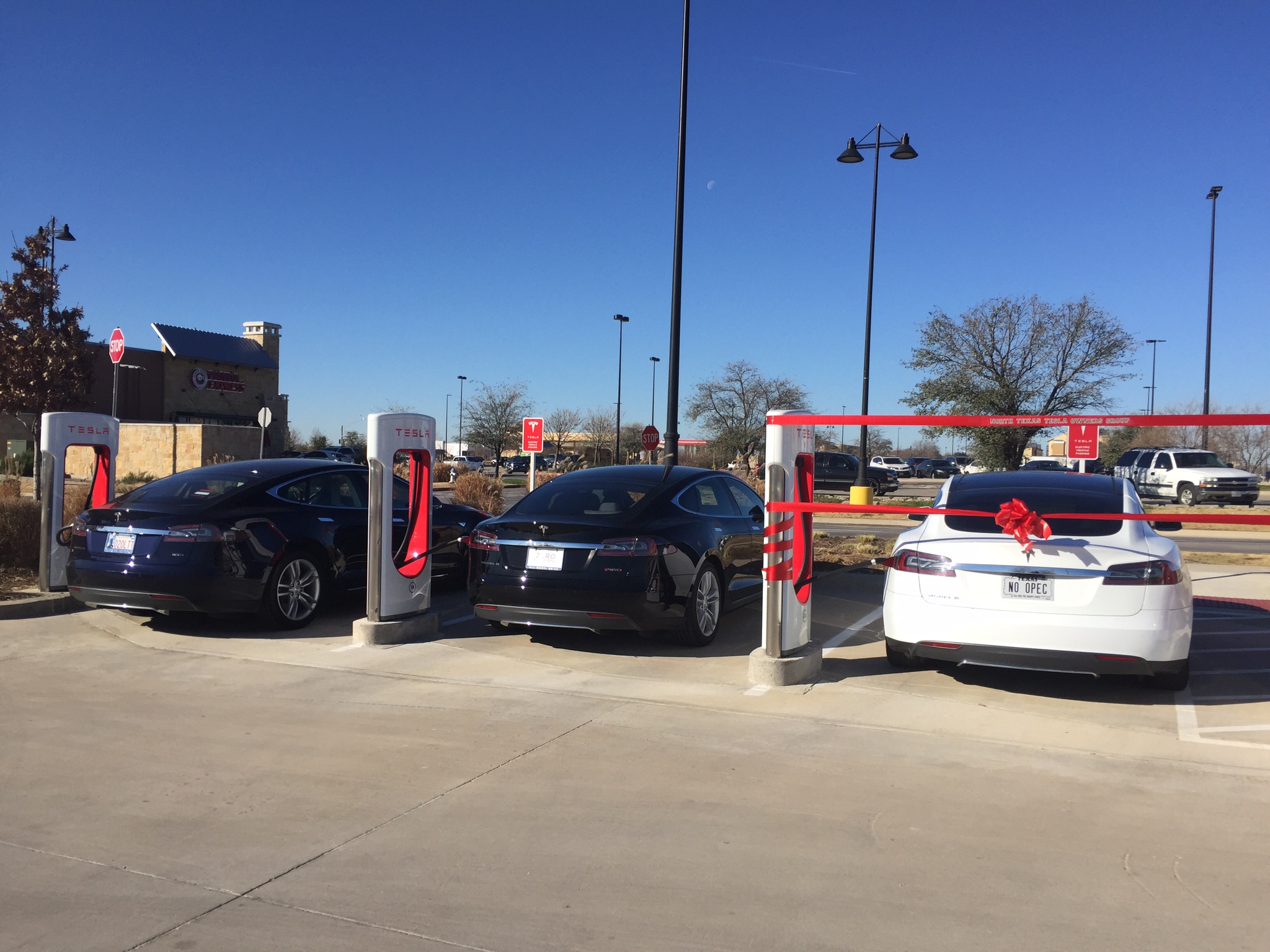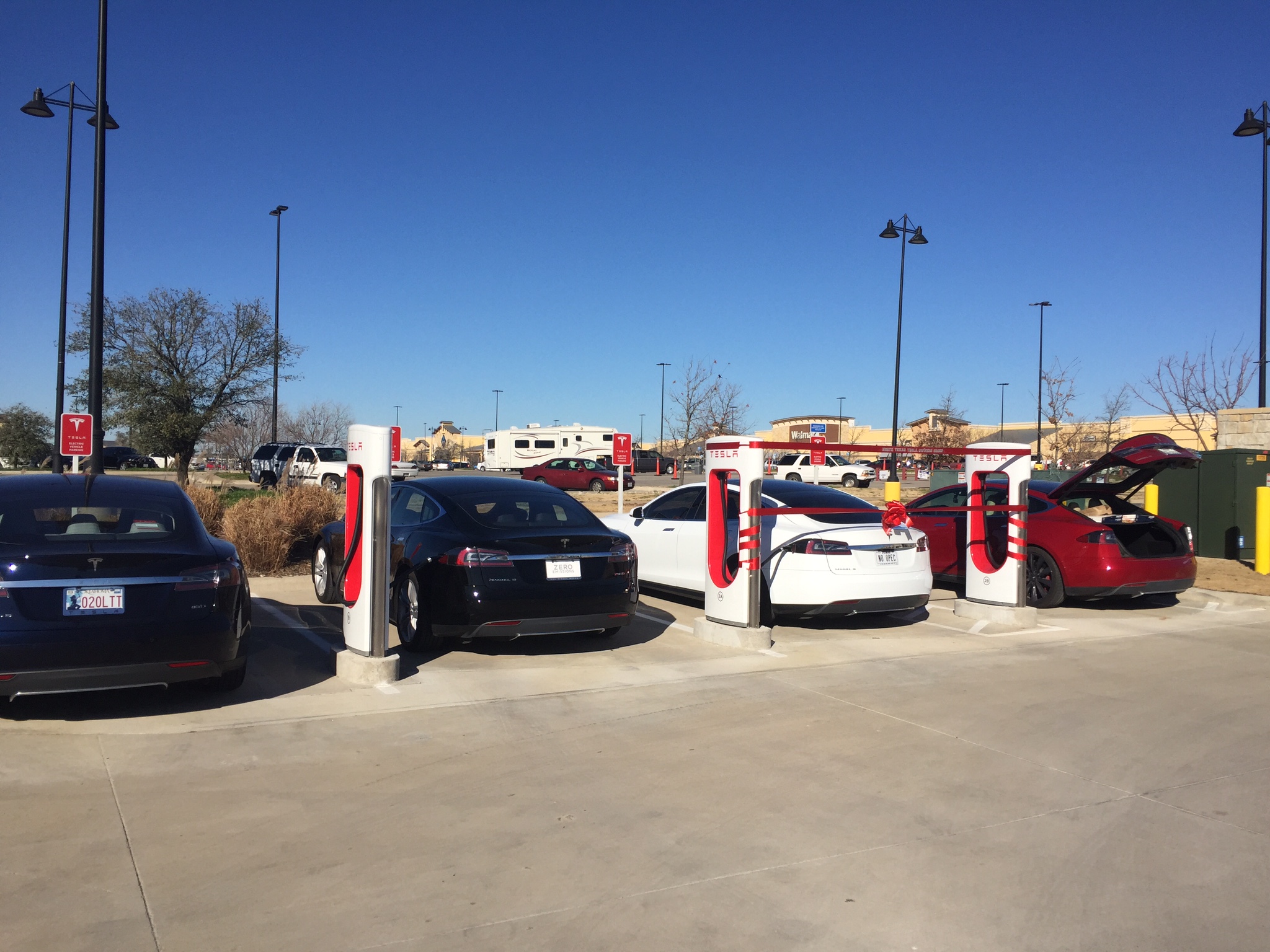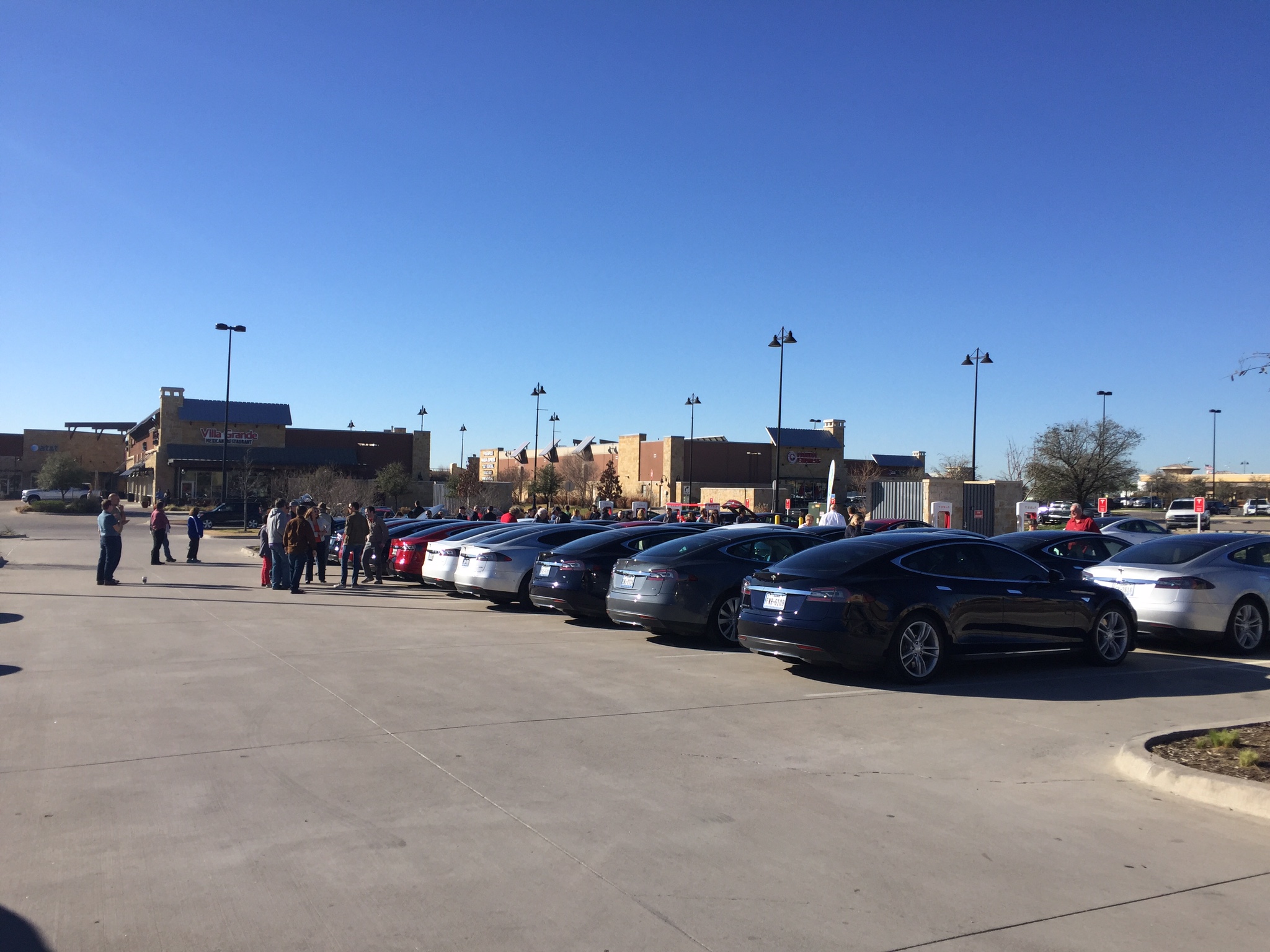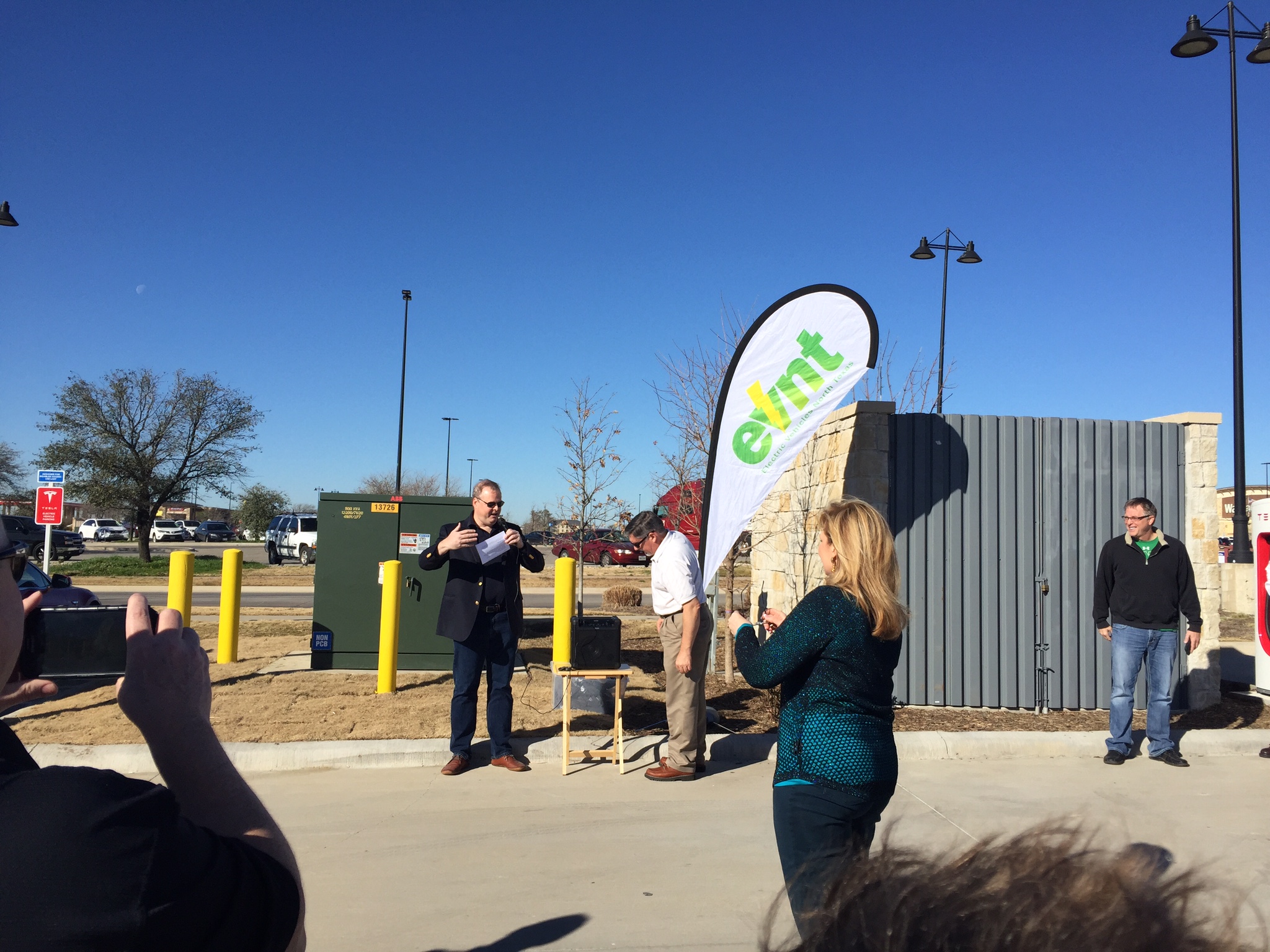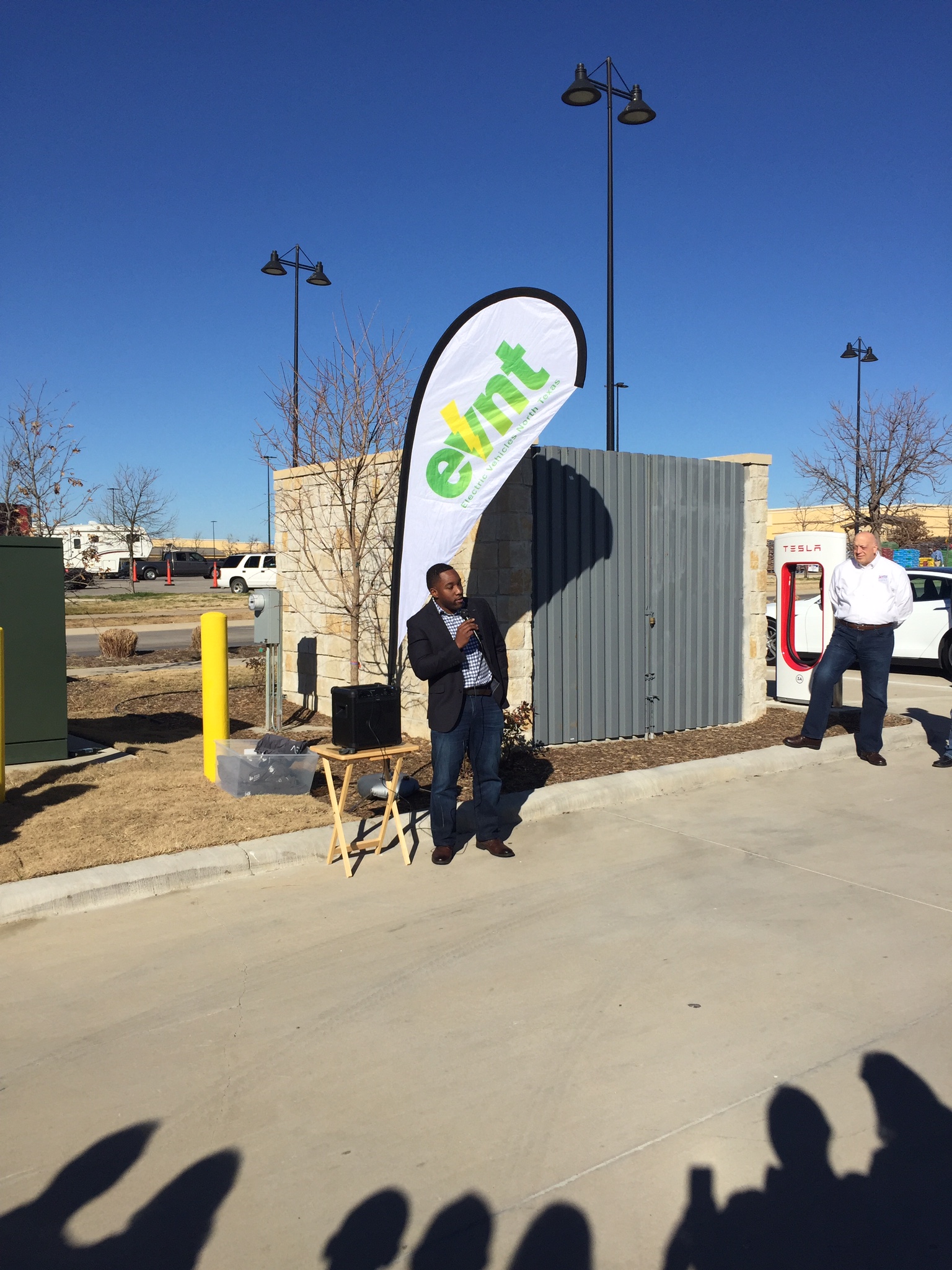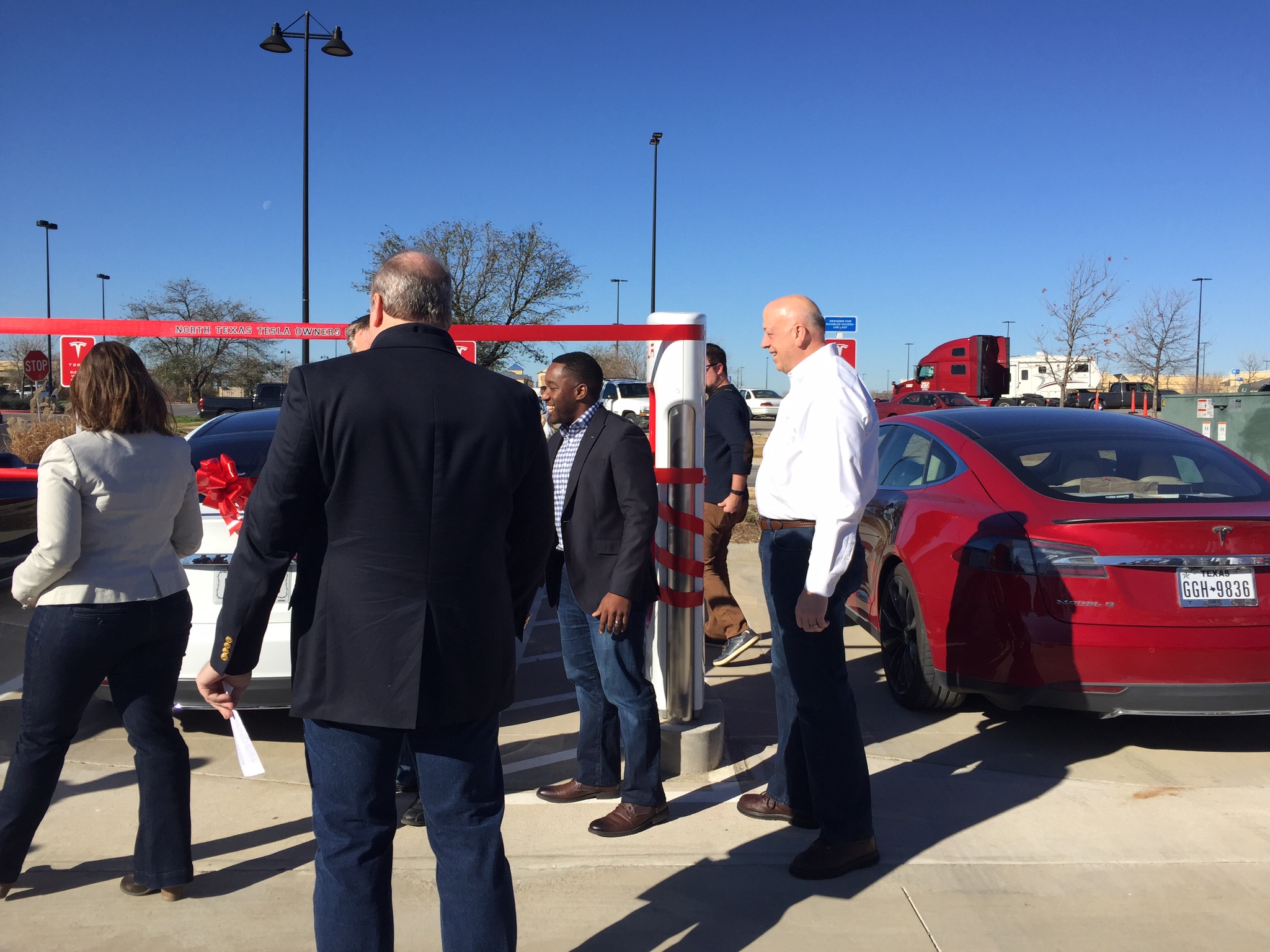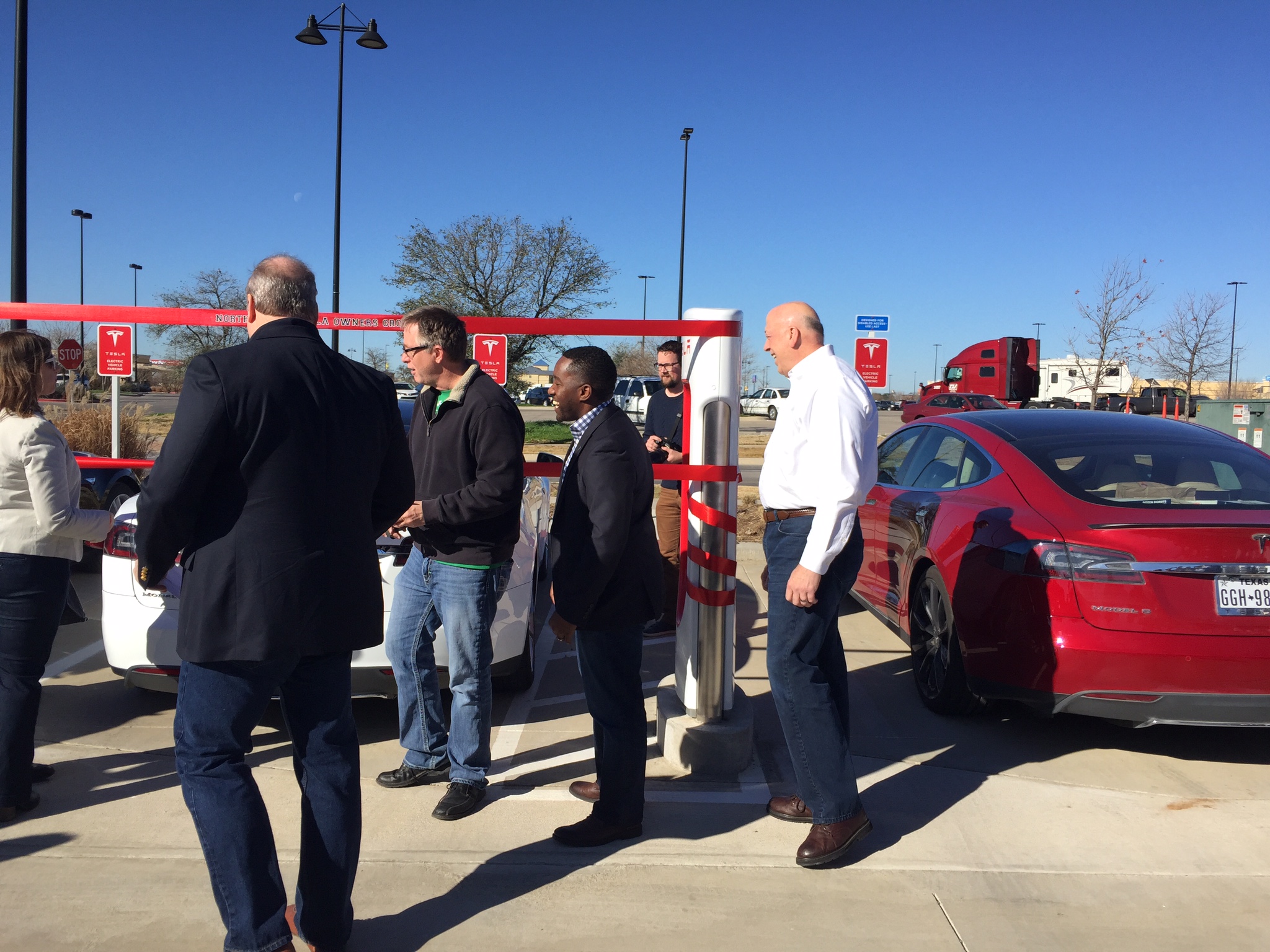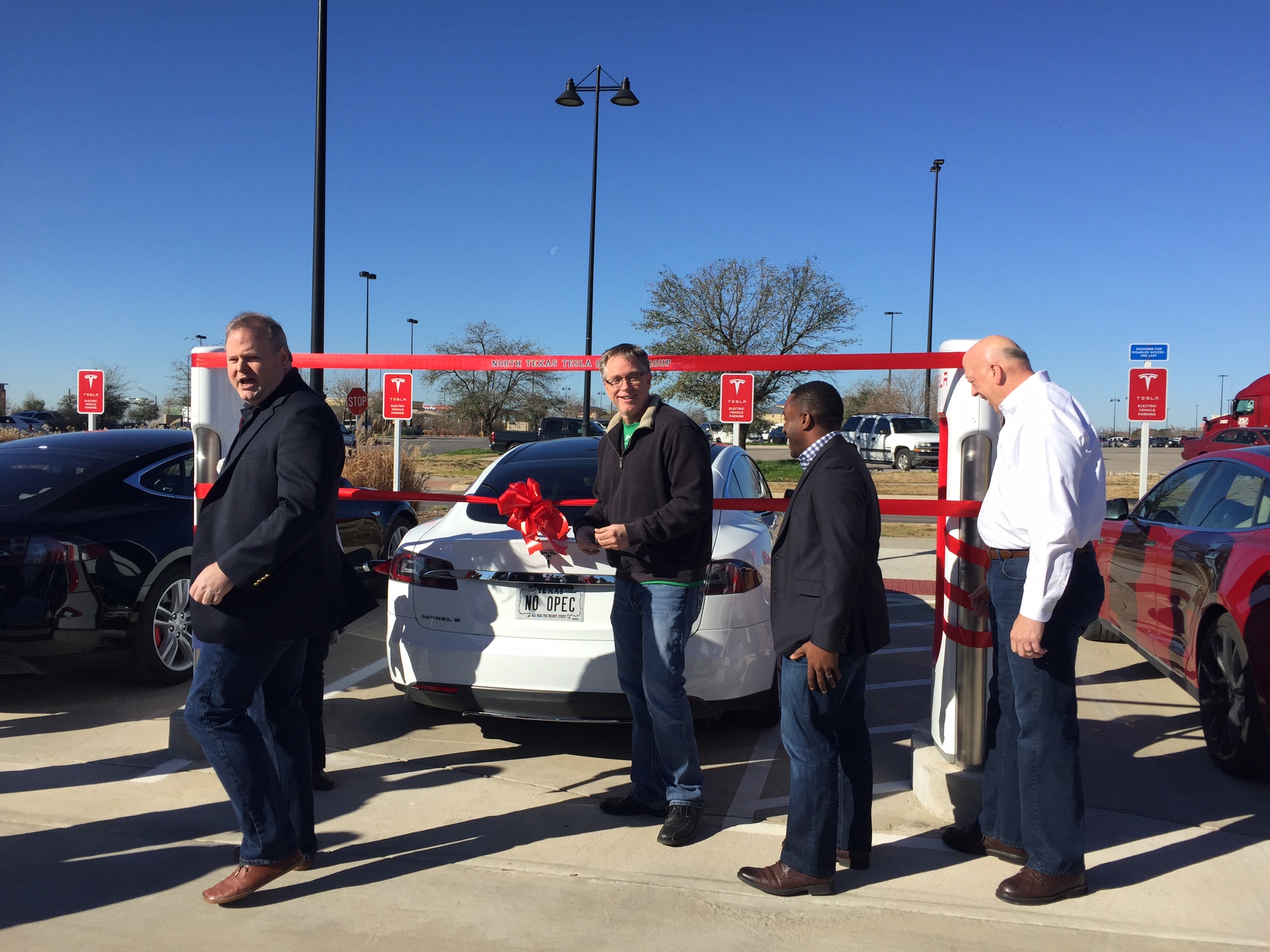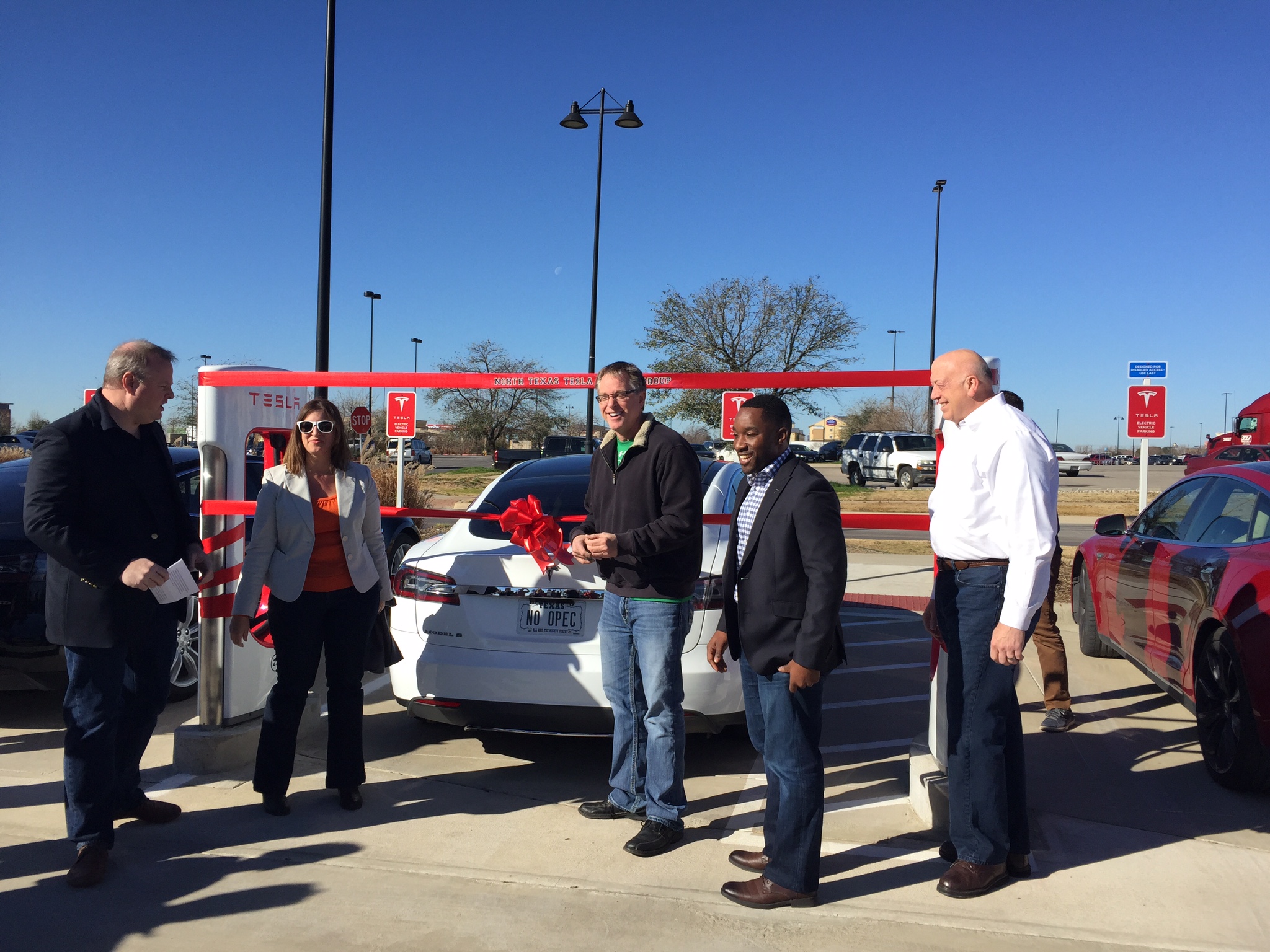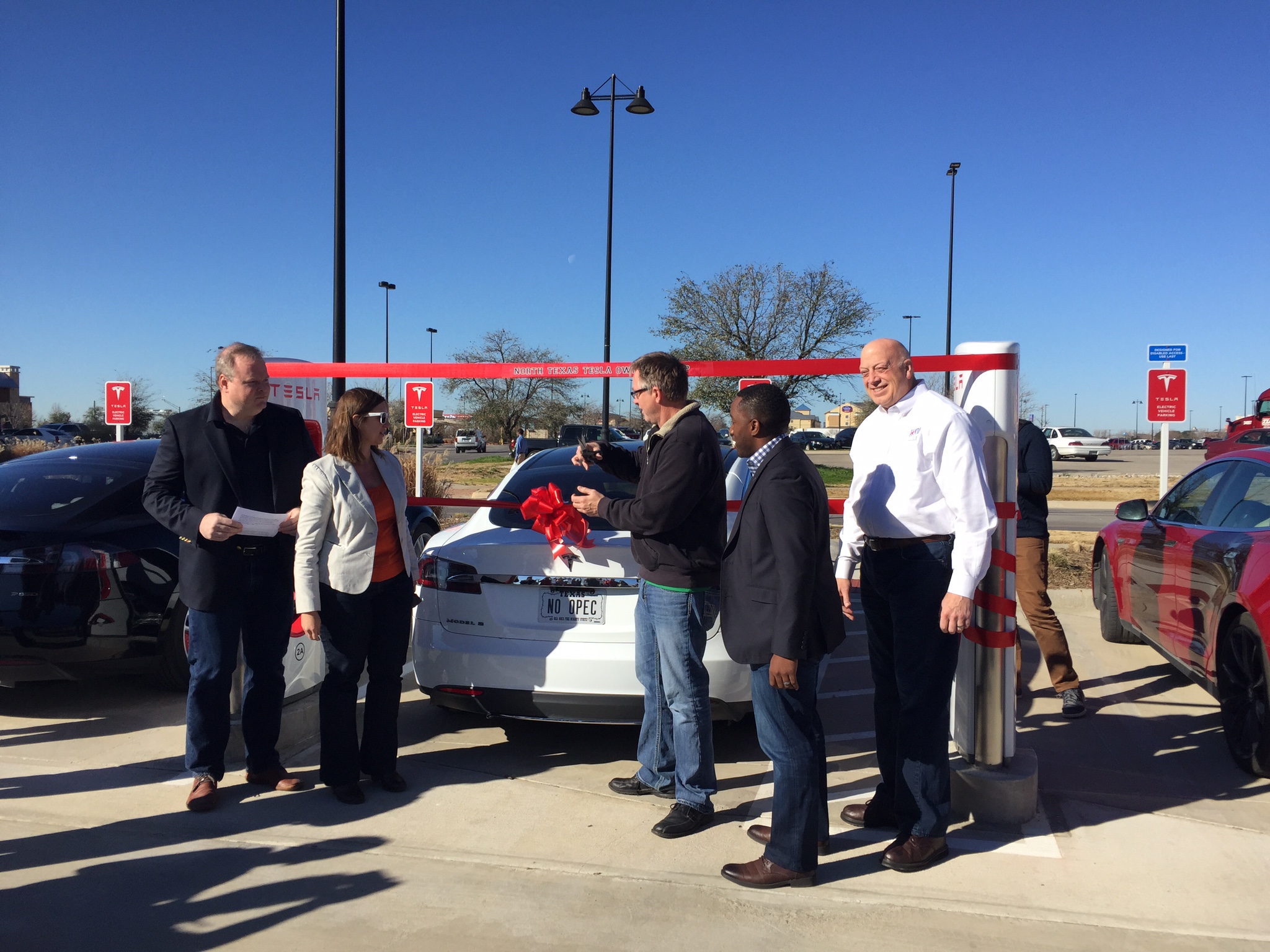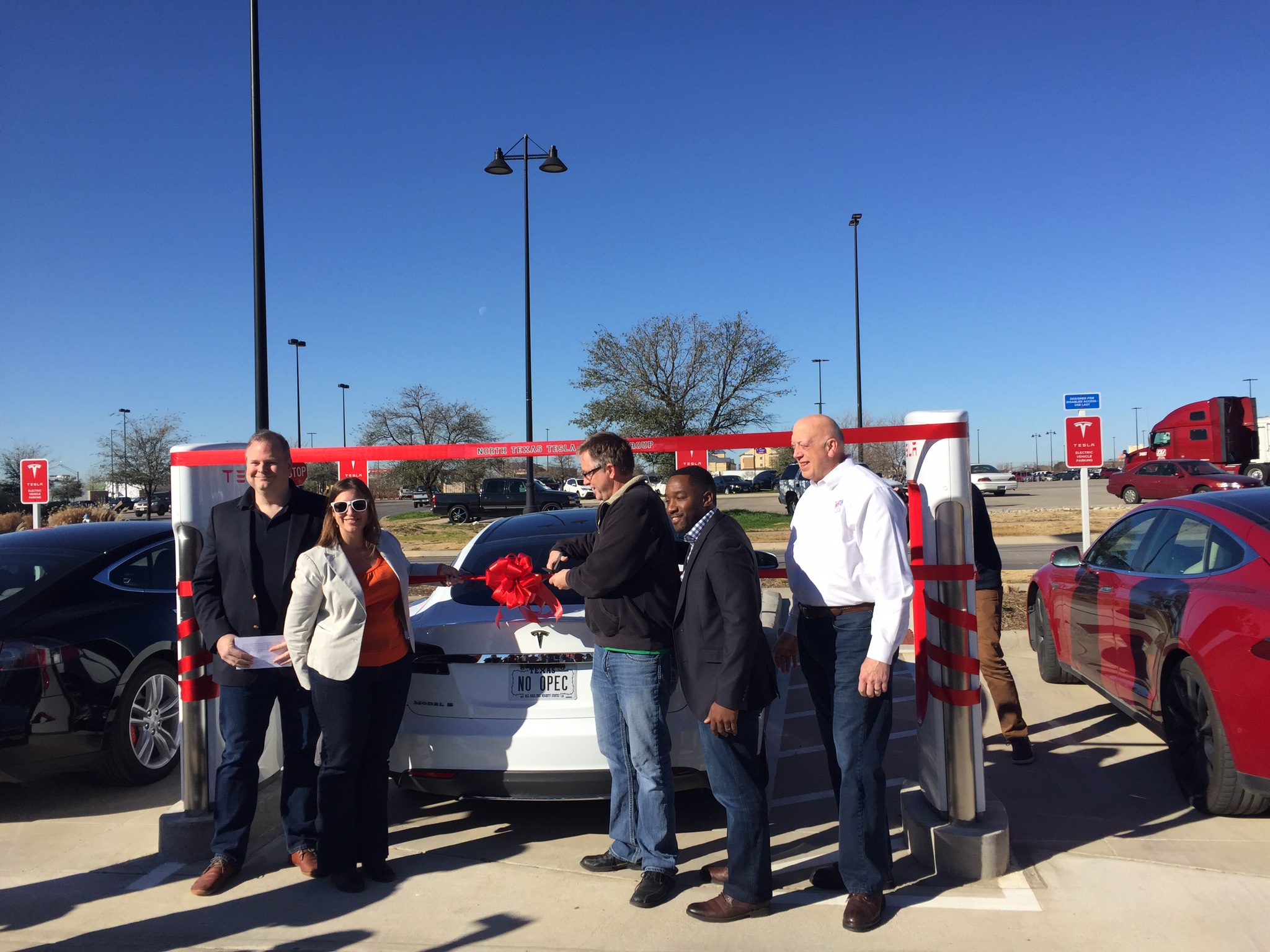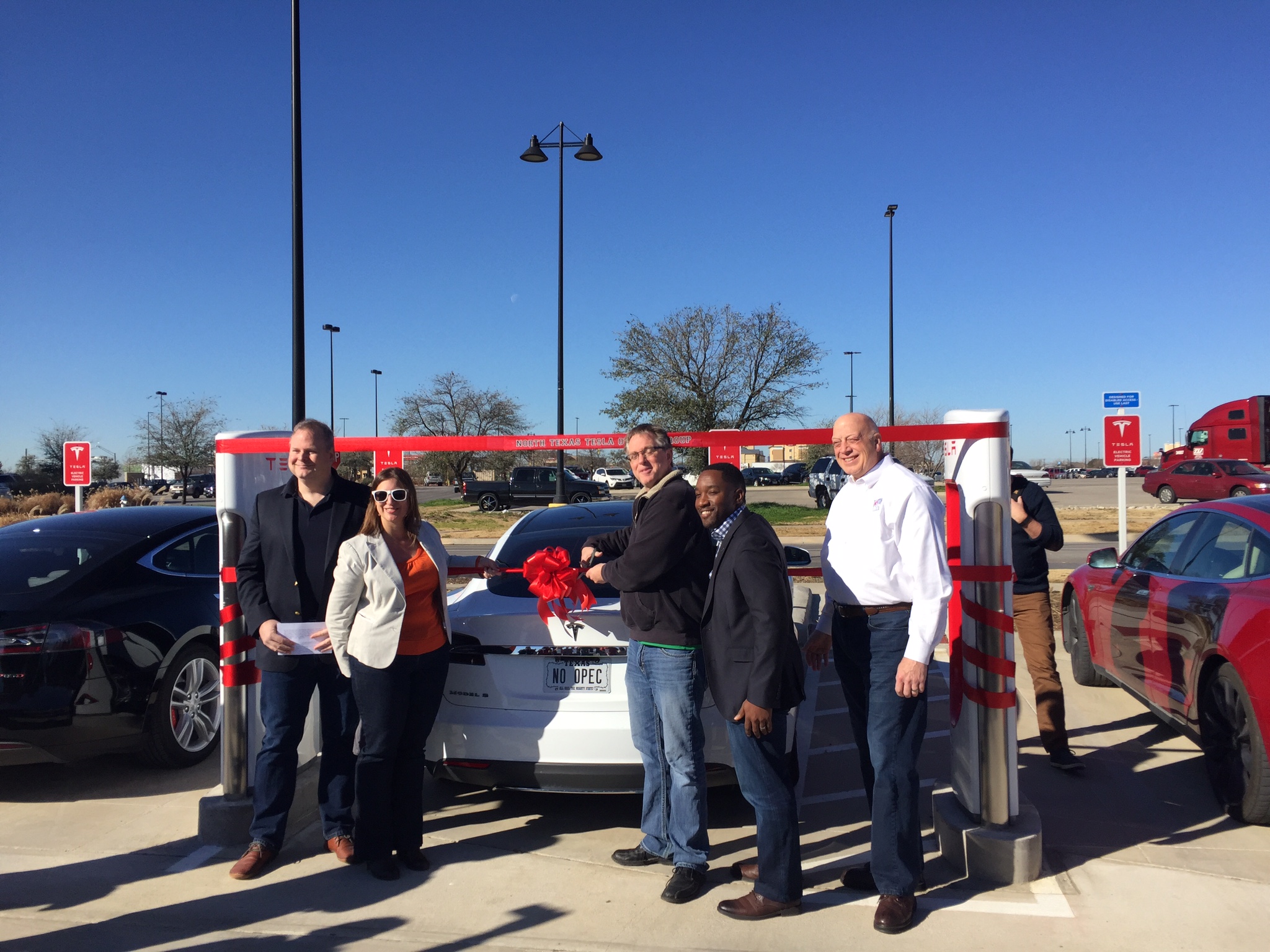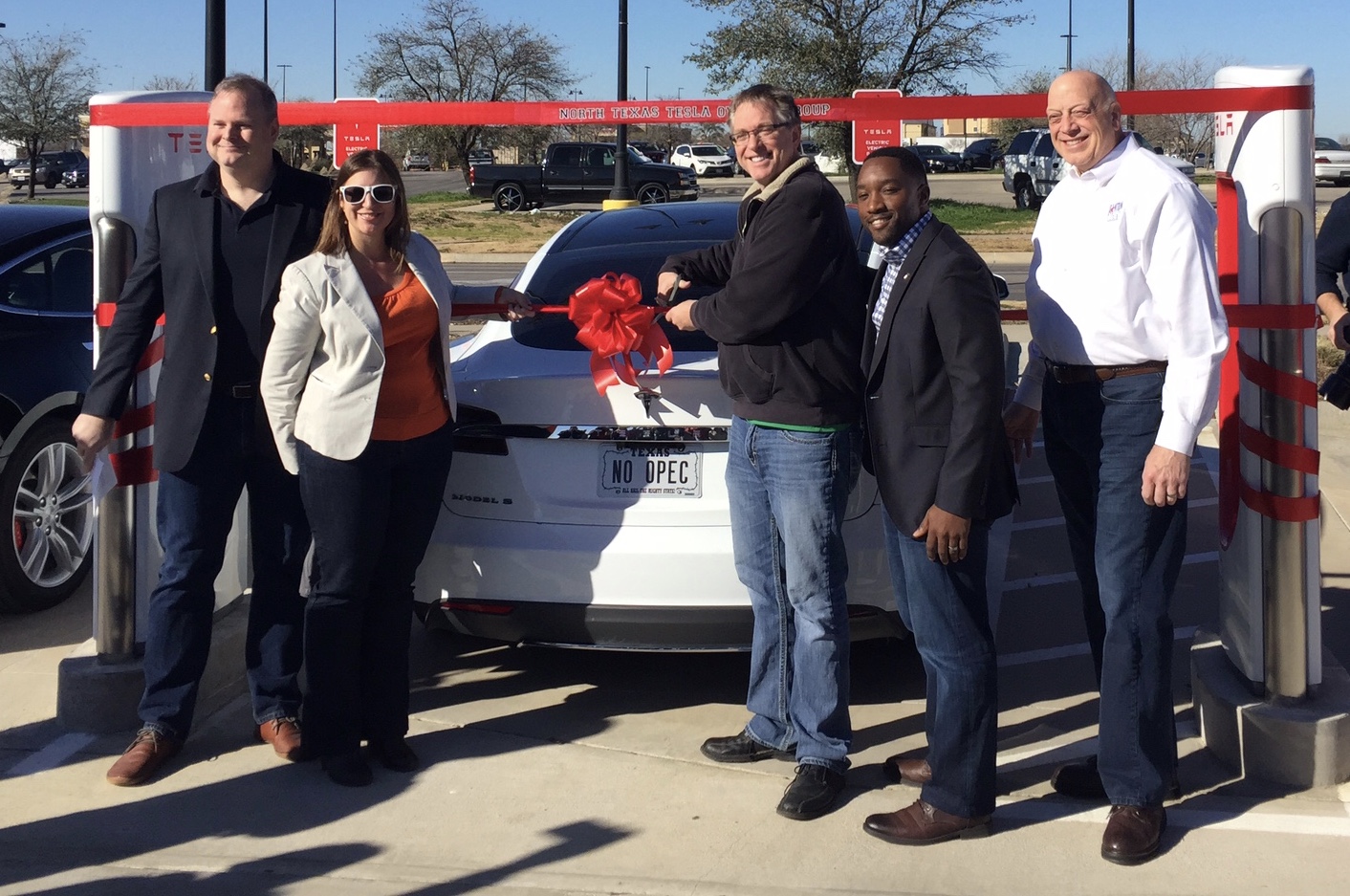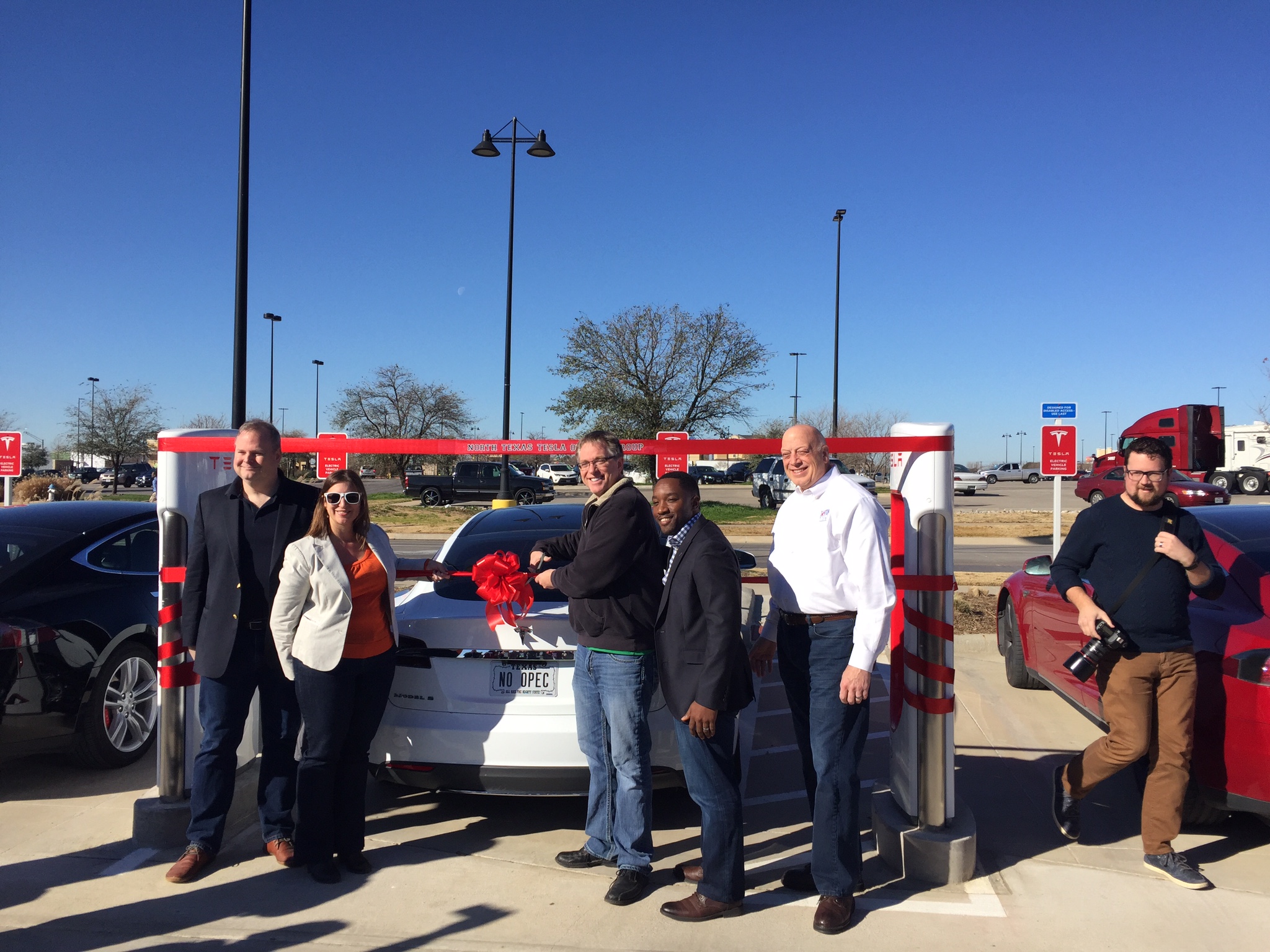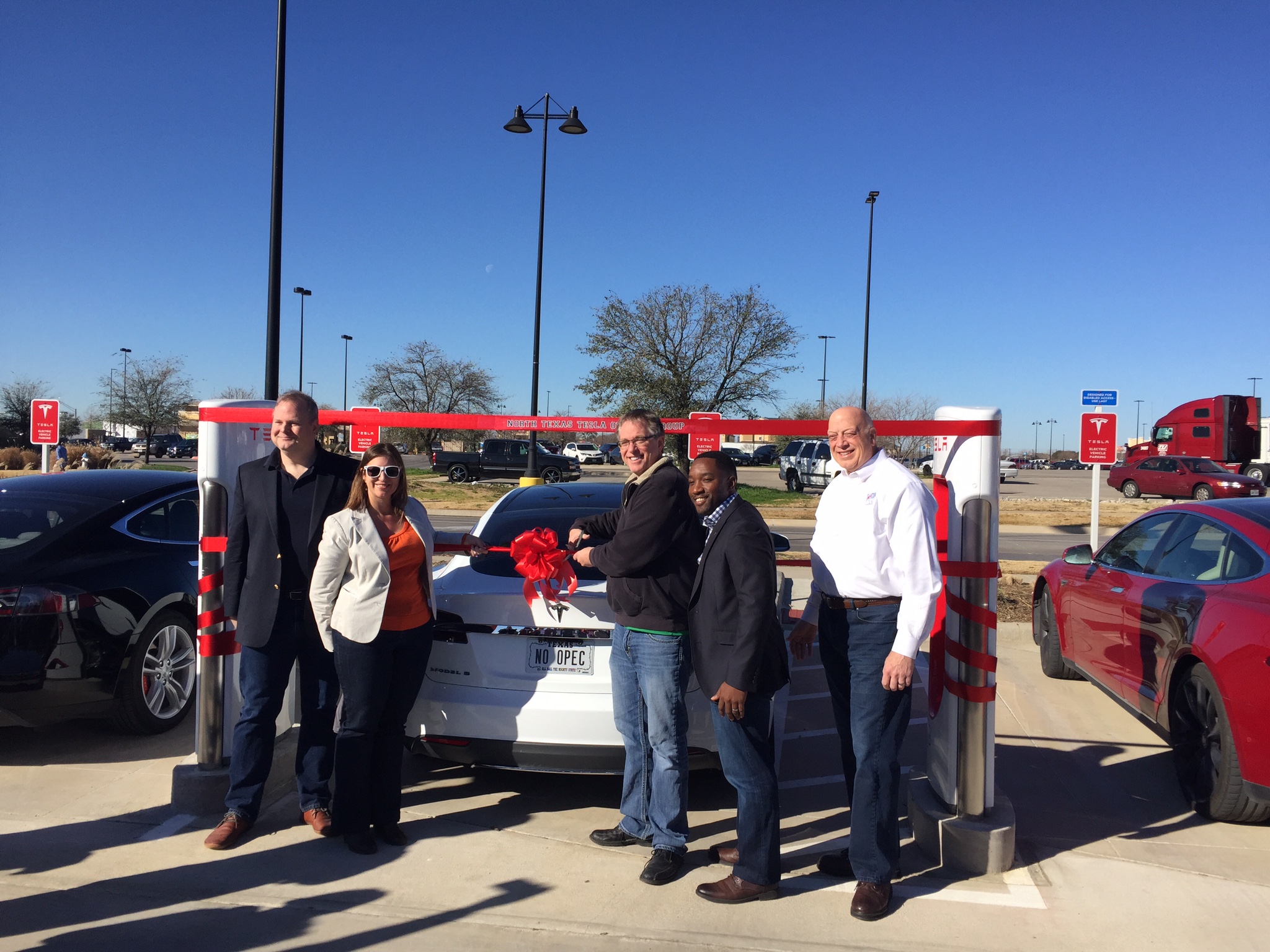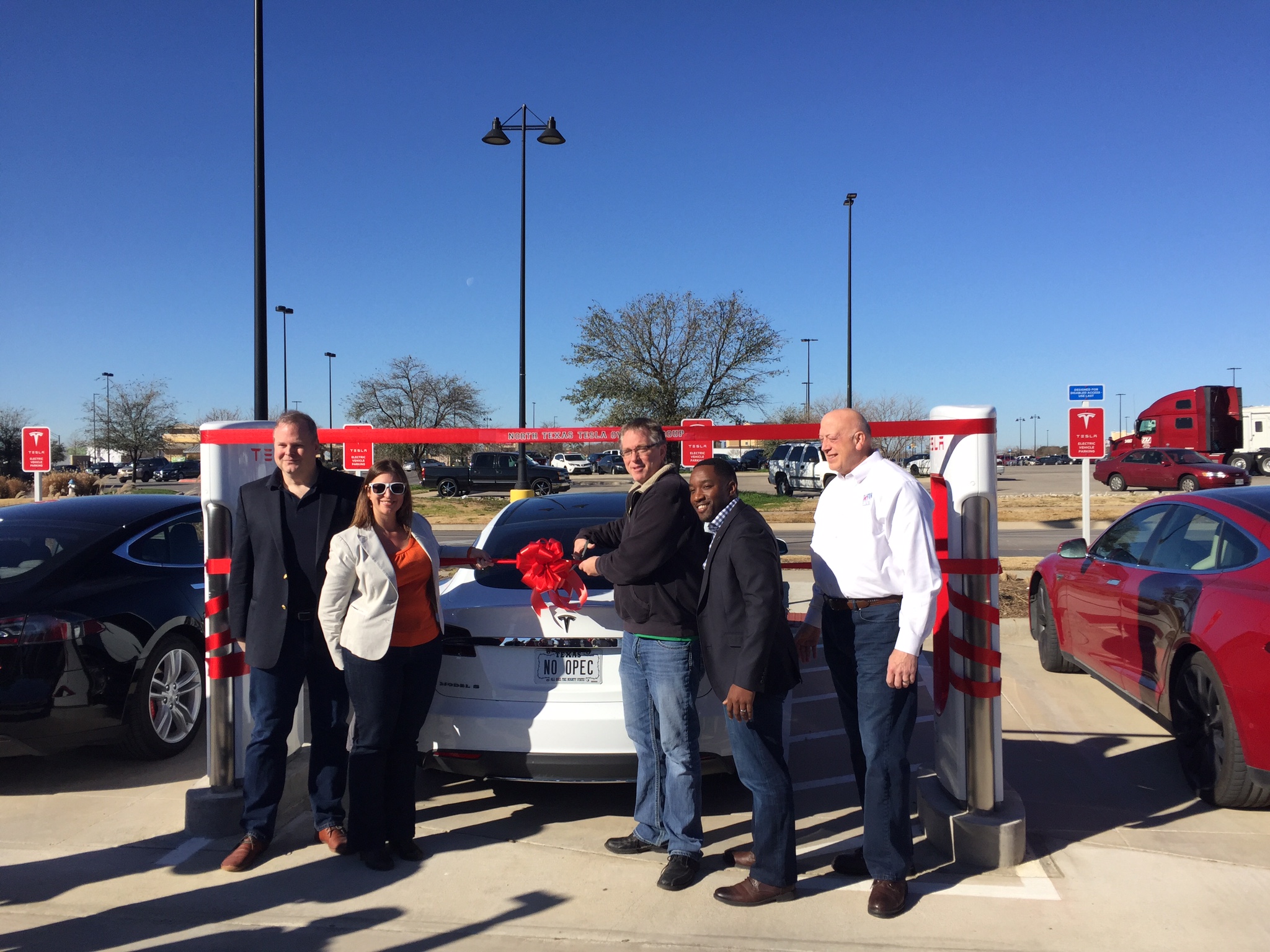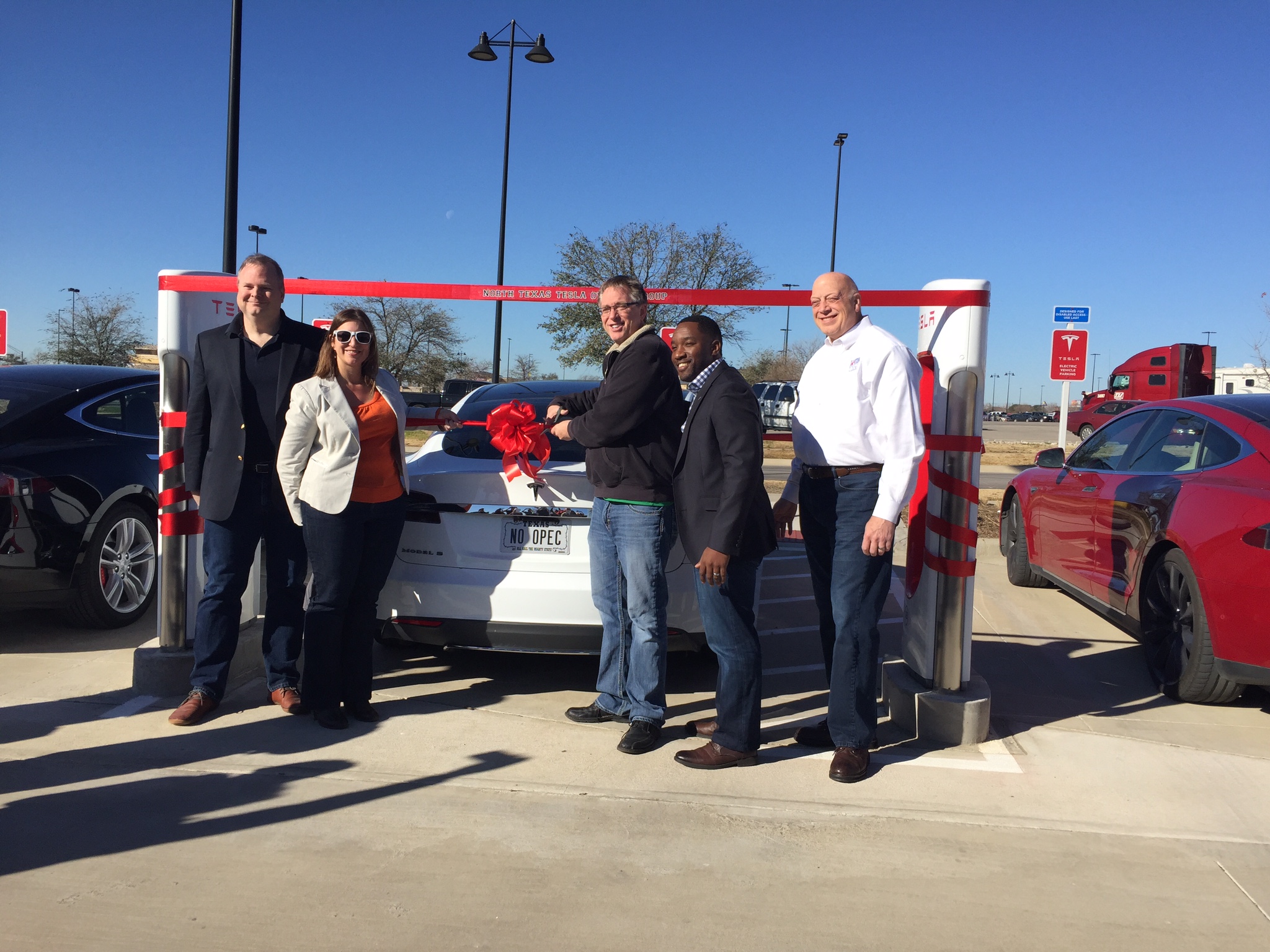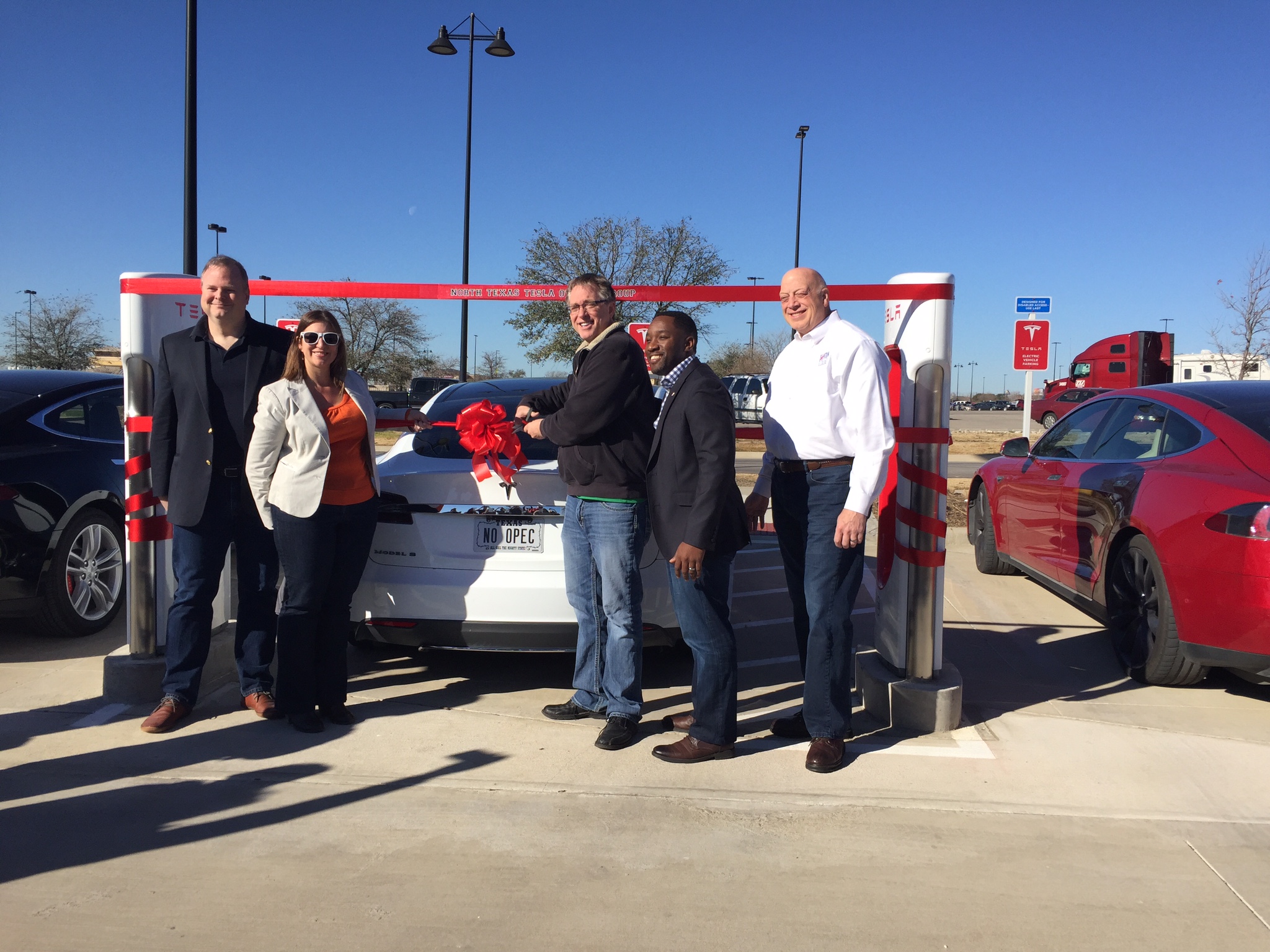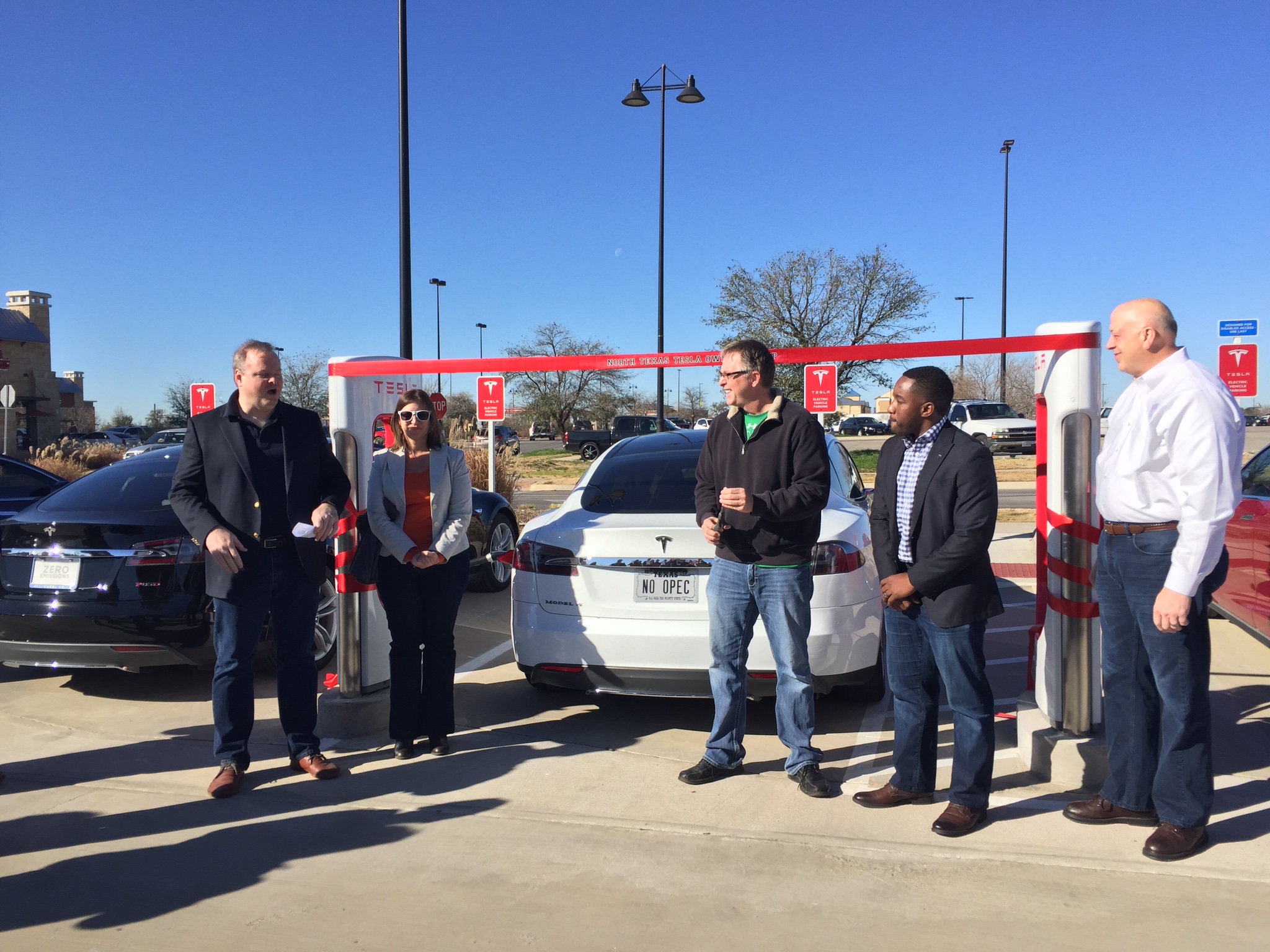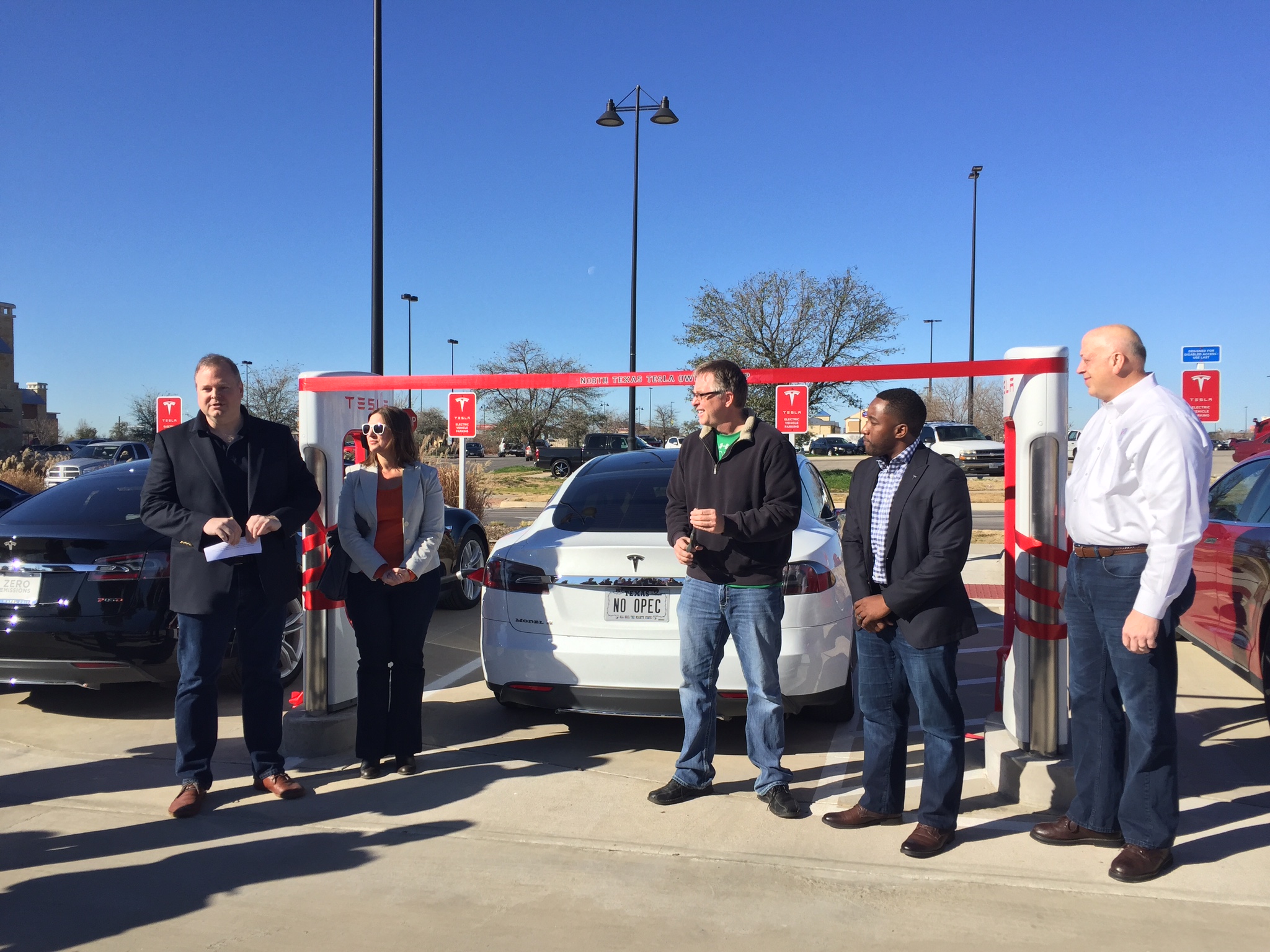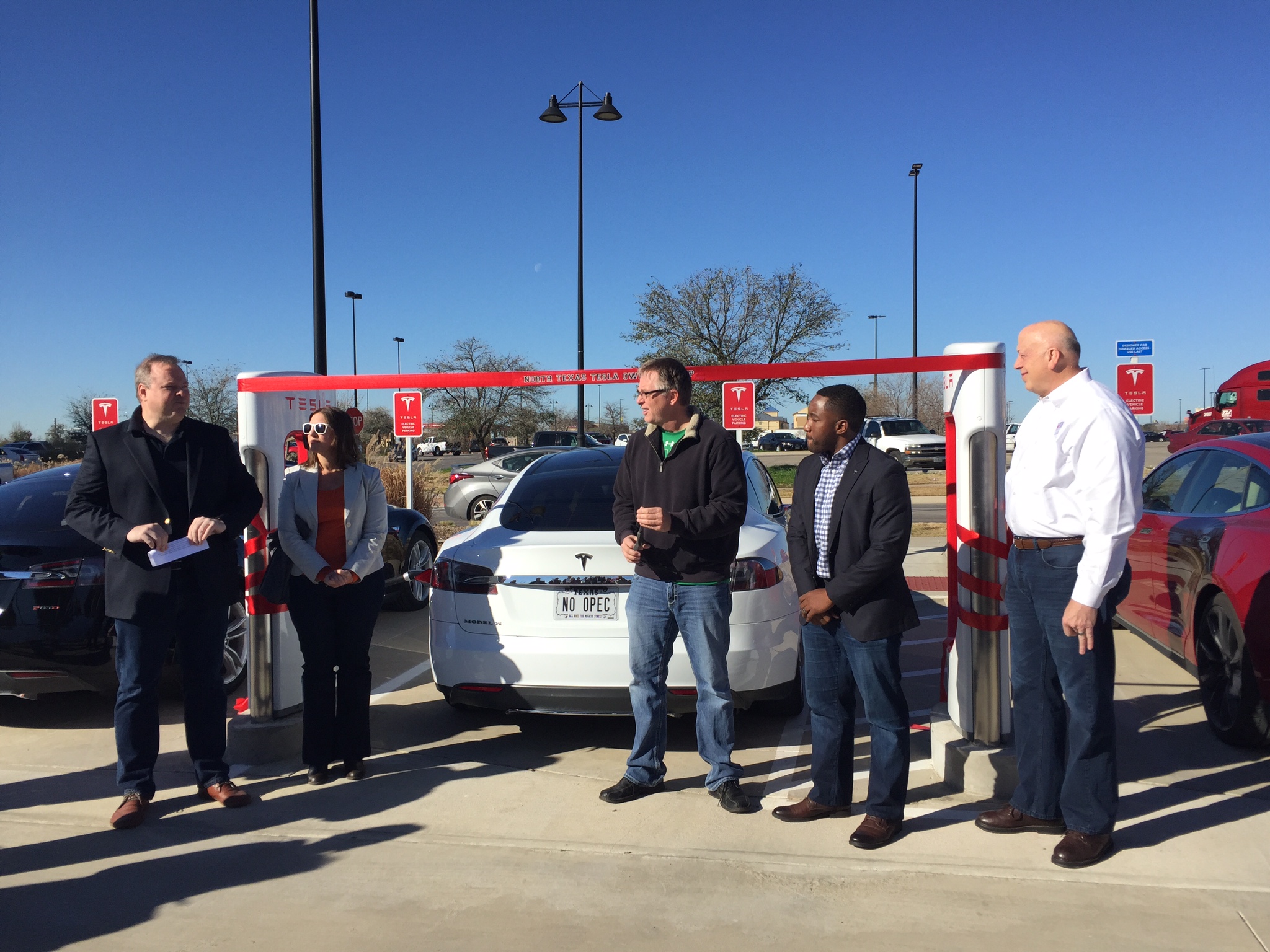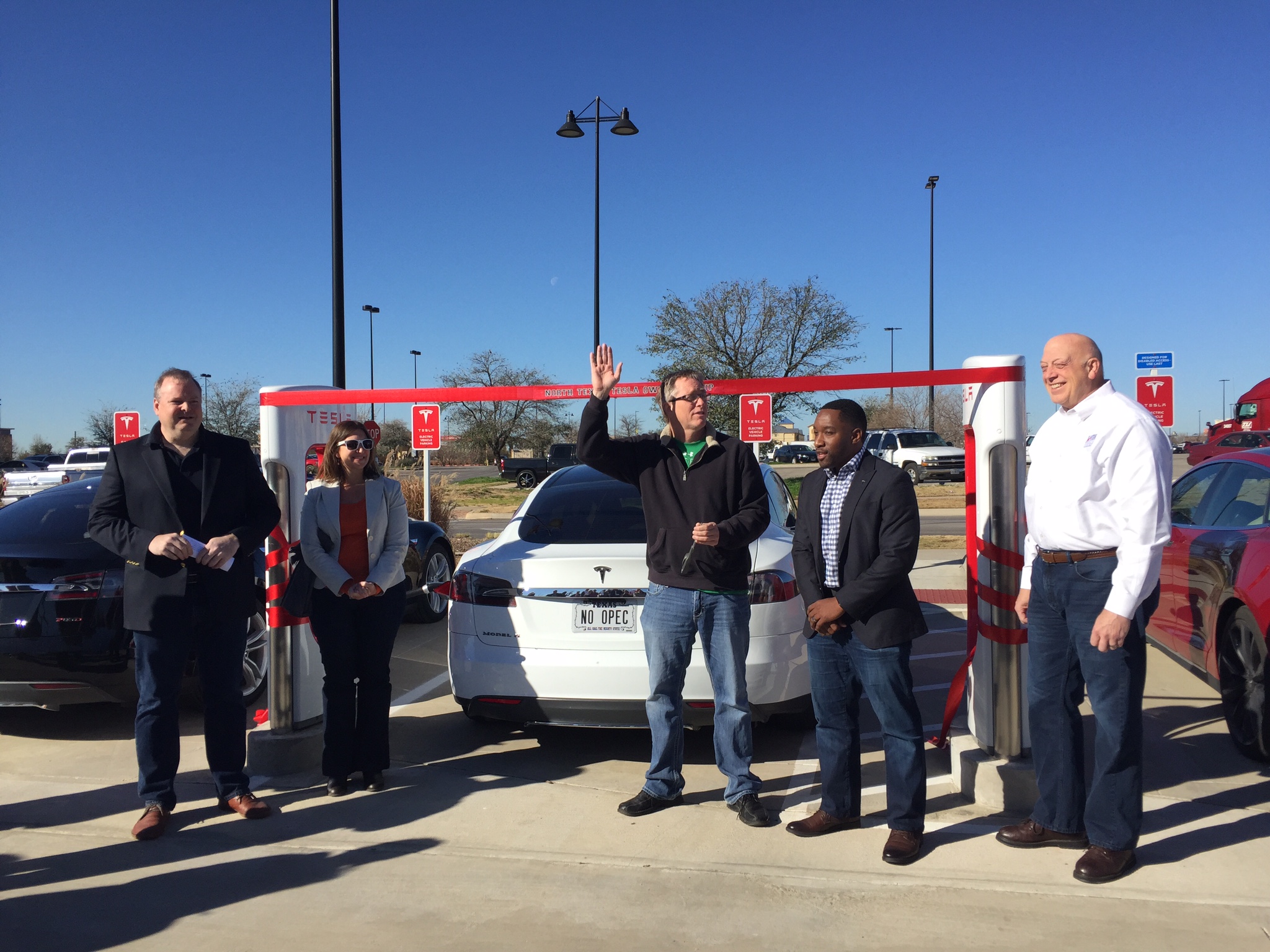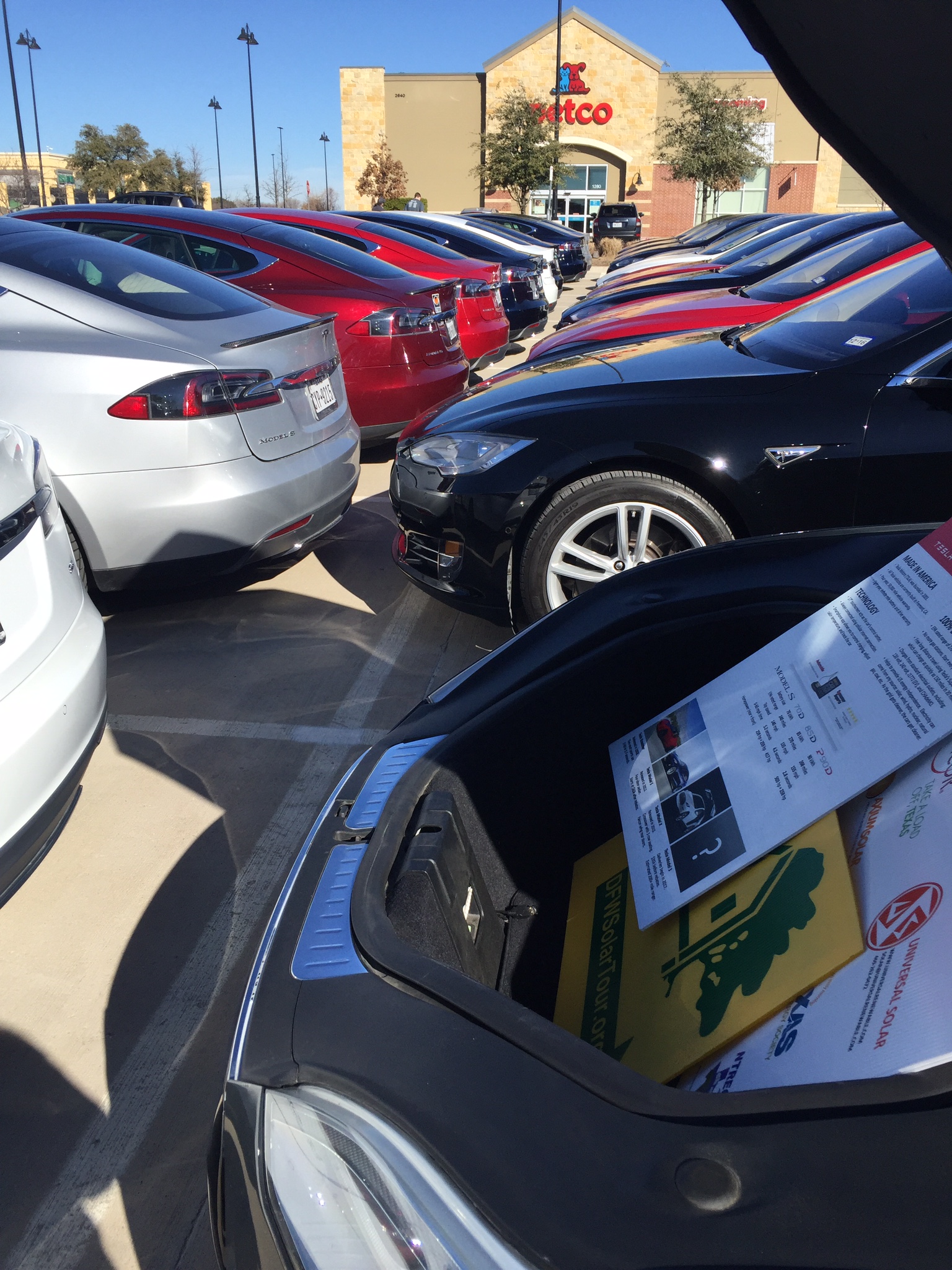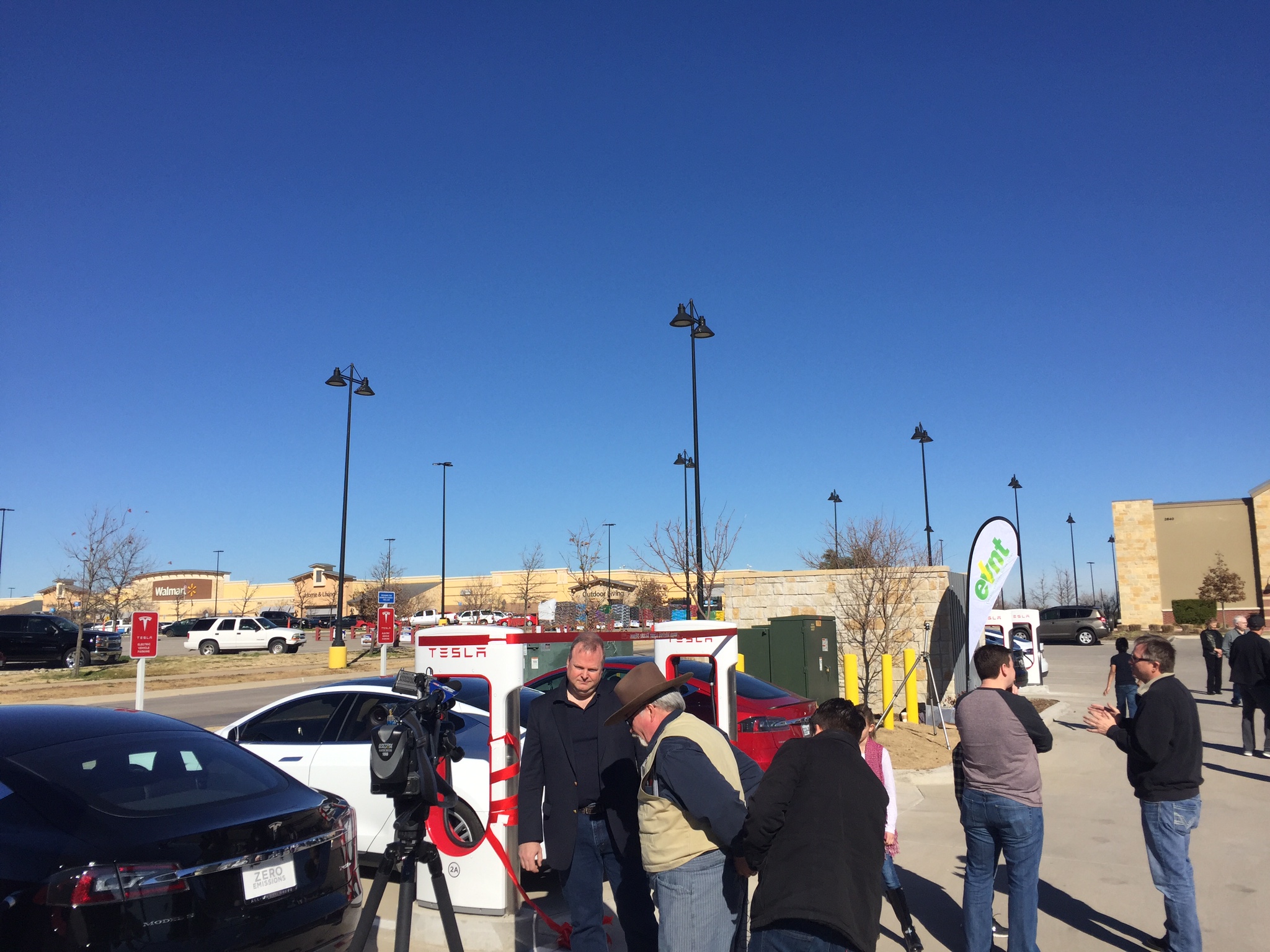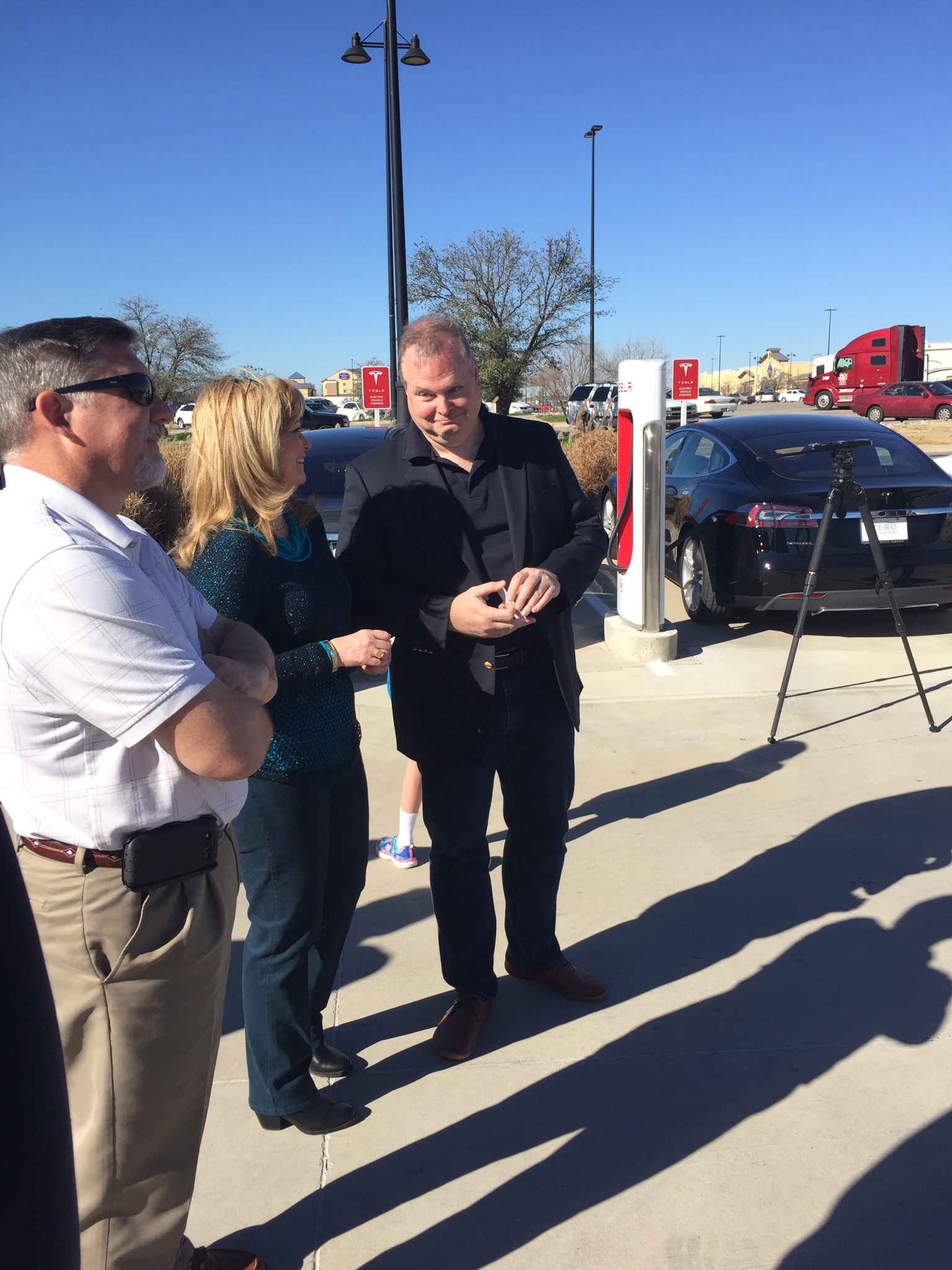 Rick